Birthplace of fashion and the sweet life (la dolce vita), Italy is a dreamy destination for all shopaholics and fashion aficionados out there. And, Rome could not help but be in the center of all this attention, as it is dotted with numerous boutique stores and fashion stores, where you can buy from Gucci to Prada, Channel and Versace.
There are streets for high-end shopping, and others for funky boutique shopping. Of course, there are also streets for affordable smaller brands. Literally, there is something for everyone in this beautiful city. However, if you want to truly make the most of your shopping experience in Rome, you have to make your studies first.
To save you time, we have made the study for you. And, here we are, presenting the best streets in Rome to roam if you are craving for a rich shopping experience.
WAIT! Before we begin, we have to tell you something important!
If you are planning to visit Rome for shopping, you gotta feel like a king/queen. So, it's essential to stay at a place that makes you feel like one. Such place is Casa Montani in Piazzale Flaminio. This place is gorgeous, and the best part? It's located in the center of Rome, a few steps away from the Spanish Steps, Via dei Condotti, and most of the popular shopping streets of Rome. So, we believe that no shopping experience is good enough without Casa Montani.
Via del Corso - The Most Famous Shopping Street in Rome
Via del Corso is certainly among the most famous streets in the world, and thousands of tourists explore its diversity of boutiques, and local and international brands every day. It's quite long and features a combination of high-end and more casual brands like Zara, H&M, and Bershka. Numerous bars, restaurants and gelaterias are found on the street, and they are perfect for short breaks between your shopping sessions.
Via dei Condotti - A feast of Luxury Fashion Brands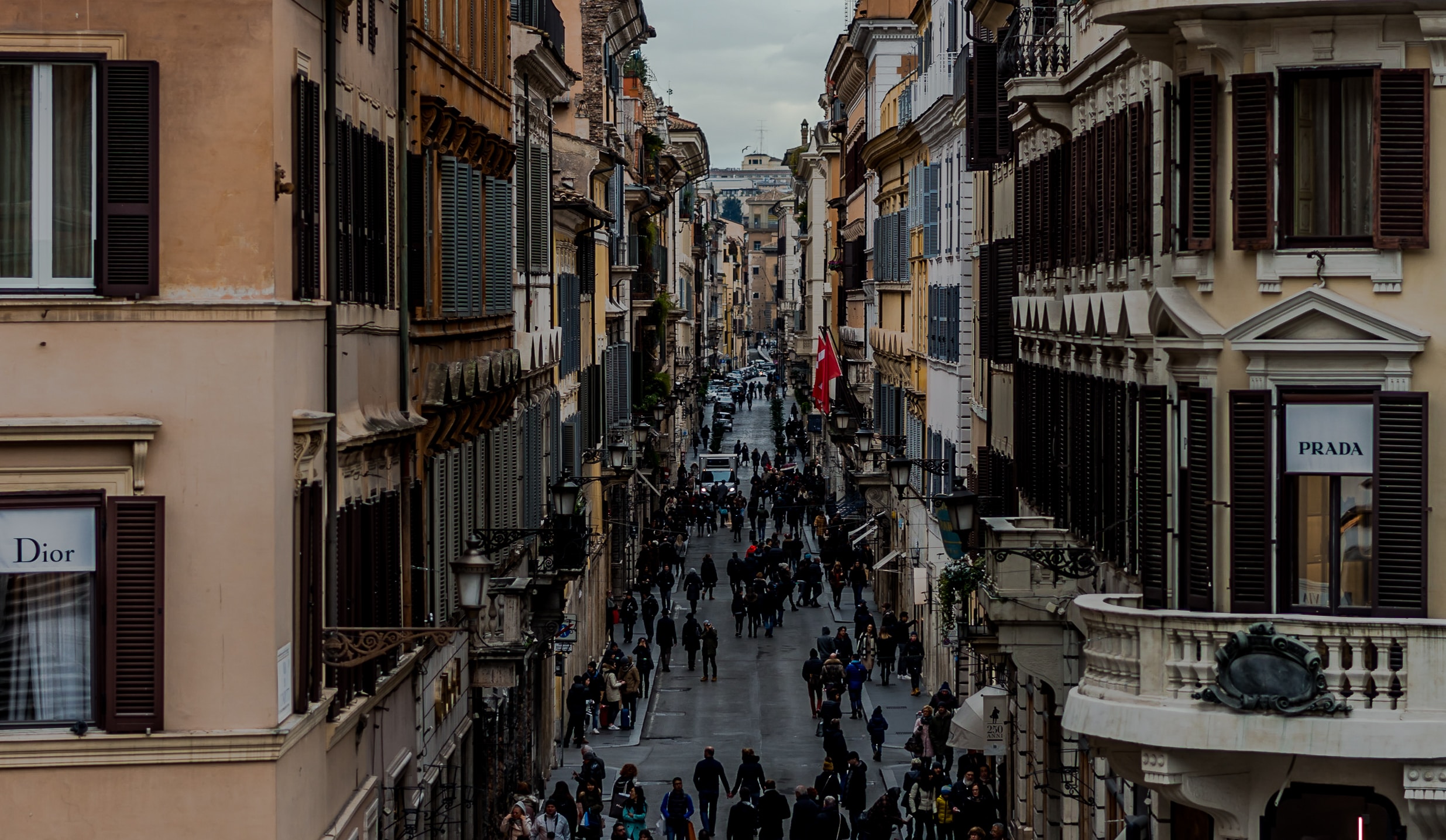 Hosting the elite of the International and Italian Fashion Houses, Via dei Condotti has a reputation of its own as the most luxurious shopping street in Rome. The street is home to various fashion houses like Prada, Dolce & Cabbana, and Gucci, while it's the perfect place to check out the new season collections. As it's near the Spanish Steps, you can take a break from your shopping delirium and explore one of the most popular sightseeing attractions in Italy.
Via Urbana and Via del Boschetto - The Funky Boutique Paradise
If well known brands are not your cup of tea, and you are more into unique clothing and boutique stores, then Via Urbana and Via del Boschetto are the perfect streets for you. Via Urbana is packed with small lovely boutique stores, where you can grab unique clothing, and gorgeous gifts. While, Via del Boschetto has great accessory stores and retro furniture.
5 Reasons to love Casa Montani Luxury Guesthouse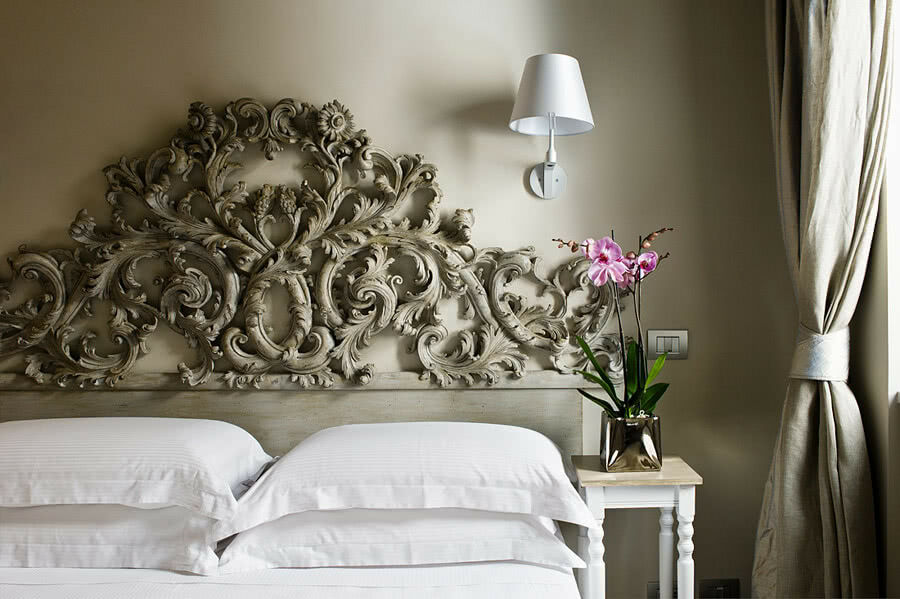 Do you believe in love at first sight? Because we do, and this is what happened when we first encounter Casa Montani Luxury Guesthouse in Rome. Here are the five reasons why believe that it's one of the best places for anyone to stay in Rome.
1. In the heart of Rome - Public Transportation is literally useless when staying at this place, as it's at the very heart of the city, close to most of the major attractions, including Piazza del Popolo, the Spanish Steps, Fontana di Trevi, and more.
2. Stunning Design - From the stunning bed headboards to the lovely coaches, this place is a melting pot of neoclassical and modern design.
3. In-Room Breakfast - Is there a better way to start your day than with a breakfast at the comfort of your own room? Definitely not. You just order what you want the night before, and it is delivered to you next morning fresh and steamy.
4. Hosts? More like Friends - Even though it's the fourth bullet point, this is very essential and one of the major reasons that we recommend this hotel. Giuseppe and Charlotte are incredible. They are welcoming and always happy to help. So, it's more like staying at distance friends' house.
5. 5-Star Services in a Boutique Guesthouse - Simple and elegant, this is Casa Montani Luxury Guesthouse. Large beds, classy design, and high-quality amenities. These, and much more, make it the best guesthouse to stay in Rome.
Via del Governo Vecchio - Vintage Shopping at its finest
Bookshops, accessories and leather clothing boutiques are dotted in every corner of the luxurious but hidden Via del Governo Vecchio. This is the perfect street to find handmade goods at great prices, which work as great gifts both for yourself and your friends.
Via dei Giubbonari - Affordable Shopping for Everyone
Home to an abundance of boutique shoe shops and budget clothing stores, Via dei Guibbonari is your best bet if you want to experience shopping in Rome without spending a fortune on it. There are also a few chains alongside the street, but, most of its part is dotted with small boutiques.
Book your Rome Vacations right-away!
So, now that you know the most important streets to explore in Rome, nothing holds you back from living this experience. If you have not booked already, we highly suggest you to do so at Casa Montani Luxury Guesthouse, the best . And, never forget: luxury guesthouse in the center of RomeWhoever said money can't buy happiness doesn't know where to shop.