Naples is the third largest municipality in Italy, following Rome and Milan. It is one of the oldest continuously inhabited urban areas in the world, with a current population of a million people and a greater metropolitan population of over 3 million and home to a booming tourism industry. Throughout history, Naples has seen fierce battles and several civilization switches.
Being one of the biggest and most important ports in the city has made it one of the largest economies in Italy. Naples has much to attract tourists such as being the birthplace of pizza, having stunning historical castles, archaeology, churches, amazing art pieces and strong coffee just to name a few.
For those travelers who want to visit the city without having to partake in all the "touristy" activities, there are plenty of low-key options for those who just want to relax and unwind. For those looking for a spa getaway, keep on reading!
---
Here is our list of our 3 best spas in Naples, Italy!
Lite Life Wellness & Spa
Romeo Hotel Naples
Istituto Ego Shape
Lite Life - Wellness & Spa
Ranked #1 on Tripadvisor, Lite Life - Wellness & Spa is definitely among the top wellness centers in Naples, standing out for its exquisite therapies and relaxing design. Located conveniently in the center of downtown Naples and has been remodeled within the past decade. When visitors enter, the first thing they notice are the beautiful finishing and the contemporary designs, alongside the relaxing ambiance and variety of luxurious treatments. There are both wine and aromatherapy available as you select between hundreds of options for both your skin and body.
Products are loaded with antioxidants, polyphenols, resveratrol and other nutrients. There is also the option for a comforting massage that will bring you back peace and rejuvenation while leaving your skin fresh and feeling brand new. At Lite Life Spa, you will never feel rushed to leave or feel uncomfortable. All registered physicians who are knowledgeable and accommodating will take their time and ensure you are comfortable and satisfied with your experience. The small spa space makes the whole experience feel even more personable. For those who are finished and would like to continue their spa weekend with retail therapy, they can check out the shopping center next doors.

---
Romeo Hotel Naples
Romeo Hotel Naples takes pride in incorporating the newest technologies in a sleek, sophisticated atmosphere to provide an overall ambiance that is unparalleled. They enjoy using salt and water rituals to help visitors emerge in a multi-sensory experience that incorporates a smooth flow of colors, essences and water features.
Dogana del Sale spa has 6 treatment rooms, showers, 3 jacuzzis, saunas, steamed baths and a salt room. In addition, there is a long treatment menu including treatments such as facial and body treatments, spa packages and spa breaks. A plus for those who are arriving with family, there is a Kids Garden special for kids to play in, as well as a babysitting service that is available upon request. Each Spa entry lasts for 2 hours and is 90 Euros per person, per day. Be sure to make reservations for this!
---
Istituto Ego Shape
Istituto Ego Shape specializes in giving clients with out of the world therapeutic massages, spa treatment and skin care treatments. All of their staff are licensed professionals who's goal is to help visitors relax their mind, boy ad soul. One thing that all travelers comment on about Istituto Ego Shape is the personable and friendly staff who want to ensure visitors leave feeling pampered and will go above and beyond to ensure the ultimate feeling of customer service!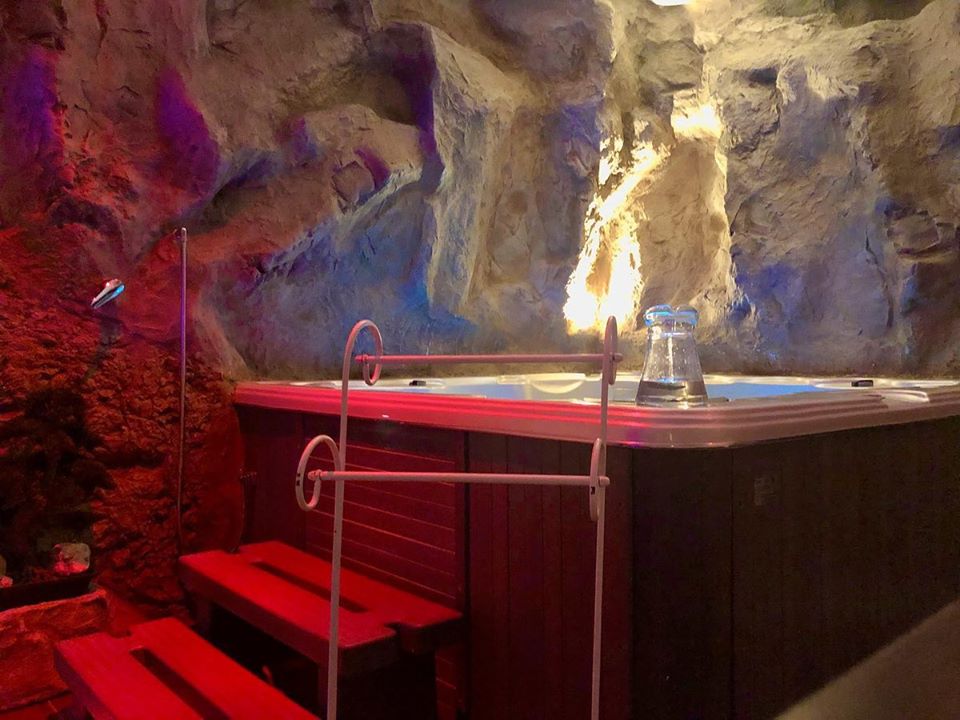 ---
For those who want to continue their spa experience into the night, here is our list of our 5 best spa hotels! Most of these come equipped with a spa and wellness center, massages, pools, saunas and more! Take your Italian spa break to the next level by staying at one of these highly sought-after hotels in the center of Naples!