Fort Lauderdale is smokin' hot! With weather above 30°C and an abundance of gorgeous hunks, you're guaranteed to melt wherever you go. Fort Lauderdale is also the central gay city in Florida, with certain bars visited by famous queens from RuPaul's Drag Race. The beaches in Fort Lauderdale are some of Florida's finest. With long, white, sandy beaches and sparkling waters, you're guaranteed to appreciate the natural beauty of these landmarks. But wait, there's more! Natural beauty comes in many shapes and forms, including chiseled, molded men wearing nothing but speedos or less. We've listed some LGBTQ+ friendly beaches where you'll be guaranteed to have an amazing time.
LGBTQ+ friendly beaches:
Sebastian Street Gay Beach
Terramar Street Beach
Haulover Beach
Sebastian Street Beach
Overview:
Looking for a gay hangout spot? Sebastian street beach is the gay beach of Fort Lauderdale. The beach stretches along the coastline and is filled with a soft, sandy surface contrasted against pristine blue waters. The beach is located on the coastline off Sebastian street, a short walk away from the Ritz Carlton. Sebastian street beach is most famous for attracting the LGBTQ+ community due to its close proximity to many LGBTQ+ friendly accommodation and resorts.
Photo credit: fortlauderdale.gaycities.com
Things to do:
At Sebastian street beach, many individuals enjoy popular activities such as beach sports and swimming, or simply relaxing and soaking in the sun. Aside from the typical beach activities, Sebastian street beach is located a short 10 minute drive away from Wilton drive. Wilton drive is known as the gay area of Fort Lauderdale, with a plethora of LGBTQ+ themed stores, restaurants, and nightlife. In fact, Fort Lauderdale's annual pride parade is held on Wilton drive. Make sure to check it out when you have time!
Photo credit: prnewswire.com
Terramar Street Beach
Overview:
Want to relax but still stay fabulous? Terramar street beach is a quieter beach also visited by many LGBTQ+ individuals. The beach itself is as beautiful as all the beaches of Florida, home to gentle waves and a peaceful view of the ocean. Located a few minutes away from Sebastian street beach, Terramar is similarly close to the majority of the gay resorts in Fort Lauderdale.
Photo credit: fortlauderdale.gaycities.com
Things to do:
As a quieter beach, many individuals visiting Terramar street beach choose to relax and bathe in the sunlight. However, similar to Sebastian street beach, Terramar is located near Wilton drive, Fort Lauderdale's very own gay central. One of the most popular bars is Hunters. The bar itself is open later than most, and so most party-goers end up at Hunters sometime during the night.
Picture credits: facebook.com/huntersfl/
Haulover Park Beach
Overview:
Did someone say clothes optional? Haulover Park beach is a nude beach located between Fort Lauderdale and Miami and attracts many members of the LGBTQ+ community. The beach includes a nude area and a clothing mandatory area so there's a place for everyone's comfort level. Haulover park is located towards Miami, approximately 40 minutes from the city of Fort Lauderdale.
Picture credit: miamiandbeaches.com
Things to do:
At Haulover park beach, you can peacefully sunbathe on a beach and get line-free tans. You can also play around on the beach, toss a frisbee, or swim in the beautiful ocean. Electric Bike Miami offers bicycle rentals to bike around the beach area for those looking to explore the surrounding area. On Tuesdays, there is also a Food Truck festival, allowing participants to enjoy different types of food. If you're feeling hungry on other days, Artisan Beach House Restaurant is a popular brunch spot only a 5-minute drive away.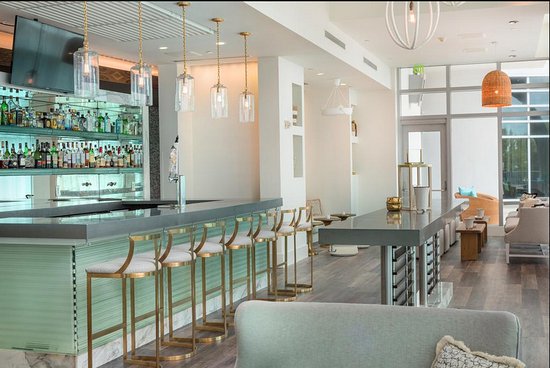 Photo Credit: tripadvisor.ca
As the gay city of Florida, Fort Lauderdale has tons of LGBTQ+ fun outside of these beaches. Book a hotel today to enjoy Fort Lauderdale and all its beauty.