Planning your romantic gay holidays could easily become a pretty tiring experience, which is no wonder, since you want to find a place where you can actually do new things with your other half. That's where Couples Travel Bloggers come in! Is there a better way to get ideas for your next romantic holidays than watching actual couples on their travel adventures?!
Indeed, these couple travel bloggers have devoted their lives in traveling and share their experience with us on the internet, giving ideas on how to spend our next holidays with our partners. From skiing adventures in Switzerland to mermaid swimming in Boracay, these blogs will blow your mind. Special prompts to the Nomadic Boys, from whom we took our article's first image!
1. COUPLE OF MEN, A Gay Travel Blog for Young Couples!
Karl and Daan is a gay travel blogger couple that lives in the Netherlands and aims to show how is the life of two men in love who love travelling. You cannot possibly see these two guys together and not adore them. Up until now, they have visited more than 50 countries in 5 continents, while they support the gay community of every destination they visit!
Handpicked Articles
Where to find them!
You can find them on: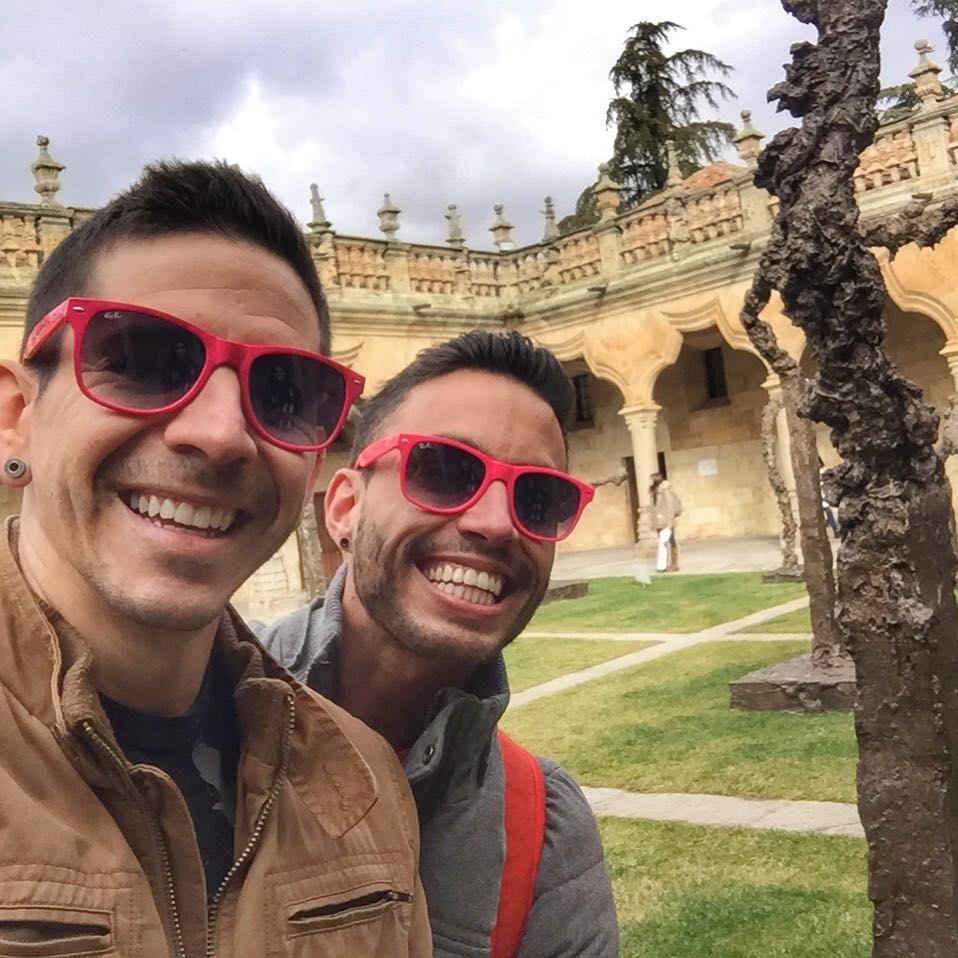 Why we like them!
Two Bad Tourists focus on inspiring and conveying their travel experiences through complete travel guides of gay-friendly destinations, festivals and events. They have become a mean of inspiration for the gay couples while they feature tips on dining, gay nightlife, hotels, gay tours, sightseeing and more.
Handpicked Articles
Where to find them!

You can find them on:
3. NOMADIC BOYS, A Gay Travel Blog for Adventurers!
Why we like them!
Nomadic Boys might be 3rd on our list, however, they have won the hearts of everyone that has meet them personally or seen their blogs. Their articles focus more on the romantic gay holidays experience, while their travelling adventures give a spice to their blog. At their blog, you will find them doing activities like dressing up like mermaids, explorations of alternative Asian destinations like Myanmar, and gay destinations guides!
Handpicked Articles

Where to find them!

You can find them on: