One of the most diverse countries in the world is definitely New Zealand and this claim is true not only when it comes to the magnificent and breathtaking landscapes. It can easily be extended to encompass people, culture and food. Still, we are going to focus on all that mother nature has done for this amazing island and suggest some routes that you might want to consider if you wish to enjoy New Zealand.
Also, choosing a road trip over other ways of getting the know a region has many advantages, especially if you rent a vehicle that allows you to go off the beaten track and do some off-road sightseeing. Still, even if you prefer a smoother and less stressful ride, there are still many great options out there. So, let's take a look at the most popular ones.
North Island road trips
Auckland and Bay of Islands Loop
Those pressed for time will like this option, because it allows them to enjoy the marvellous northern coastline, Auckland and mouth-watering wine tasting on Waiheke Island. No matter what season you choose, this route will treat you with amazing sights and opportunities for the experience you'll probably remember forever.
Auckland to Wellington
You might have heard of the Thermal Highway, which allows you to enjoy the most attractive volcanic sites, such as the Lake Taupo volcanic crater, the geysers or Rotorua any other geothermal sights. If you're interested, find a reliable, yet cheap car rental company that will allow you to pick your car in Auckland and leave it in Wellington and hit the road. Along the way, you'll also be able to sample some of the finest wines produced in New Zealand, but make sure you plan your itinerary well.
South Island road trips
Christchurch to Queenstown
If you wish to visit another part of this great country, we recommend taking the TranzAlpine train to Christchurch and starting your road trip from this sweet coastal town. You'll be treated to some of the most scenic landscapes as you drive along the beautifully rugged coastline before reaching Southern Alps and ending up in Queenstown. The whole trip should take about a week and you should definitely visit the world-renowned Fox and Franz Josef glaciers. With proper gear and equipment, you can explore them on foot, either alone or with a guide. Once you reach Queenstown, treat yourself to some skydiving or bungee jumping if you want to experience a true adrenaline rush.
The Great Coast Road
For those among you who love the coastal scenery, this might be the perfect route. Magnificent beaches and rock formations, made even more spectacular by glorious seaside sunsets will surely justify your decision to take this route. Starting from Westport and driving along SH6, a.k.a. the Great Coast Road, towards Greymouth, be prepared to go off the beaten path and make sure you always have enough petrol, since there are very long stretches without any petrol station or ATM.
New Zealand Wine Trail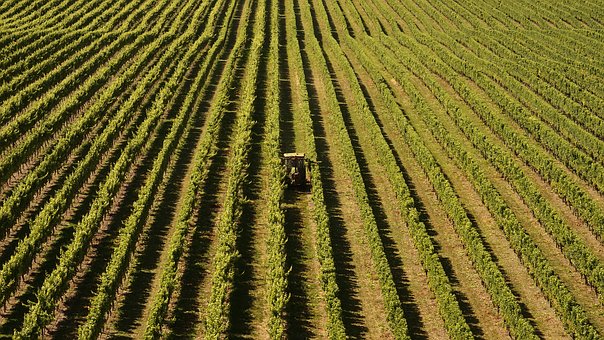 New Zealand is famous for its wine and it would be a great pity to miss the opportunity to sample some of the best wines this country can offer. This route will take you through three most popular wine-making regions: Martinborough, Blenheim and Marlborough. The suggested route starts in Napier and takes you southwards along State Highway 50 to Martinborough. There you can enjoy the internationally acclaimed Pinot Noir produced by many great wineries. If you have enough time, spend a few days there and visit the local restaurants, which offer great local and international dishes.
Next, drive to Wellington and make sure you experience the capital and all it has to offer. From there, take the ferry to the South Island and continue your drive to the Blenheim wine region. It is the home of amazing Sauvignon Blanc offered by many local producers. Finally, head towards Marlborough region, where three quarters of New Zealand's wine production takes place. Can you imagine a better ending of your holiday, especially if you are an aficionado of the finest wines?
Wanaka to Queenstown via the Cardrona Pass
Those more adventurous among you might opt for this route, since it covers great locations, such as the picturesque resort of Cardona, where you can see and take a photo of the most photographed pub in New Zealand, the amazing Queenstown with the Alps as its background and the famous Lake Wakatipu. Such a journey will let you take part in many different activities, such as skiing at Cardona Alpine Resort or white water rafting in Queenstown.
Needless to say, there are many other routes that would be great for a road trip, but your decision depends on your budget, time available and company. If you take all those elements into account, such a trip can easily be one of the most memorable you'll ever take.