When visiting Bangkok for the first time, you are given two choices; embrace its chaos or be overwhelmed with culture shock. The city hits 15 million visitors per year, being the world's most popular tourist destination.
Whether you are on your journey for culture exploration or you want to experience the vibrant city life of a big metropolis, Bangkok is going to surprise you in more than one way.
Of course, in a big metropolis like Bangkok, it's only suitable to pick a hotel that can become your private nest, a place where you can get away from the city's hustle and bustle.
Chatrium Residence, Sathon Bangkok – A Contemporary City Oasis!

A few minutes away from the Central Business District and the trendy shopping neighborhoods, Chatrium Residence Sathon Bangkok will become your personal cove where you will relax and get away from the city's hustle and bustle.
The hotel is home to 560 rooms and suites, all of which offering a spacious and contemporary living. Many of them also offer refreshing views over the hotel's garden and the lagoon-shaped swimming pool, making you forget that you are in such a metropolis.
Every room and suite features with a kitchenette or a separate kitchen, spacious bathrooms, cozy furnishings, and daily housekeeping services. The rooms can range from 45 sqm to 140 sqm, hosting from solo travelers to small families.
Bangkok – The City of Contrasts!
Bangkok is a city where something is always happening. It's home to a wide diversity of markets (from food to shopping), museums, temples and palaces, gourmet restaurants and elegant café-bars, all ready to be explored.
Shopping & Dining
Bangkok is a mecca for shopping and street food. There are so many markets in the city that you will need at least a week to fully explore them. Patpong Night Market is great for cheap souvenirs and other goodies. Damnoen Saduak Floating Market is one of the most vibrant floating markets in Thailand and it's only 100 km southwest of Bangkok.

Mahachai is one of the largest seafood markets in Thailand and it's about 40 km south of Bangkok. There, you will find an abundance of crabs, prawns, eels, squid and selfish which you can try on the spot in one of the restaurants. Maeklong Train Market is a rather unusual market on the railway of a train that passes 4 times per day.
For a more premium shopping experience, you should opt to Bangkok's huge shopping malls. Rantip Plaza is the most famous Bangkok electronics mall in Thailand and the place where you will find all sorts of technology. The EM Quartier is a luxury mall with a collection of high-end boutiques and flagship stores.

Gaysorn Plaza is an upscale shopping mall with a selection of high-end goods and designer labels. Central World Plaza is the largest shopping complex in Thailand and a paradise for every shopper. It spreads through 550,000 sqms. MBK is a popular shop for locals with plenty of stores selling anything.
Temples & Palaces
Bangkok will open you up in an entire new world. There are many palaces and temples in and around the city that will introduce you to Thailand's rich culture. The Temple of the Reclining Buddha is the oldest and largest temple in Bangkok. It is known for its reclining Buddha that measures a massive 46 meters long and 15 meters high.
Wat Phoman Khunaram is a marvelous example of temple architecture, considered by many the most magnificent Chinese temple in Thailand. Bang Pa-In Royal Palace was built nearly 400 years ago but it was reconstructed in the 1800's. Ayutthaya is Thailand's ancient capital, 76 km north of Bangkok.
Recreation
Of course, there are also countless things to do in Bangkok for recreation. Explore Khao Yai National Park, approximately 3 hours from Bangkok. It's Thailand's oldest national park, covering parts of Saraburi, Nakhon Ratchasima, Prachinburi and Nakhon Nayok Provinces.
Siam Park City spreads over 100 acres and it's divided into an amusement and a water park. There are various rides and attractions in the park while it welcomes more than 2 million visitors per year. Sai Yok Noi Waterfall is an especially beloved sight for visitors, due its proximity to the main road.
Khao Prathap Chang Wildlife Sanctuary is a scenic wildlife sanctuary located at the foot of Khao Prathap Chan Peak. It's a great place to admire the local wildlife. Calypso Cabaret Show is a marvelous show at the vast open-air mall Asiatique the Riverfront. There, you will see Hollywood standards performances.
Museums
Of course, there is also an abundance of museums where you can explore the local culture and history. For instance, the Museum of Floral Culture is housed in a beautifully preserved, 100-year-old teak mansion with colonial architecture that covers a total ground of 1,800 sqm.
The National Museum allows you to explore Thailand's intensive history with exhibits that are divided into periods of time, from prehistoric eras to old kingdoms. The Museum of Siam is housed in a charming vintage mansion, that used to be the home of the Ministry of France. It emphasized on the history of the Thai people.
For a glimpse of Thai architecture, head to Jim Tophson House. The house used to belong to James H.W. Thomson, and it houses a stunning collection of Asian artifacts, antiques and rare collectibles. Finally, the Museum of Contemporary Art will introduce to more modern and minimal forms of art.
The show must go on…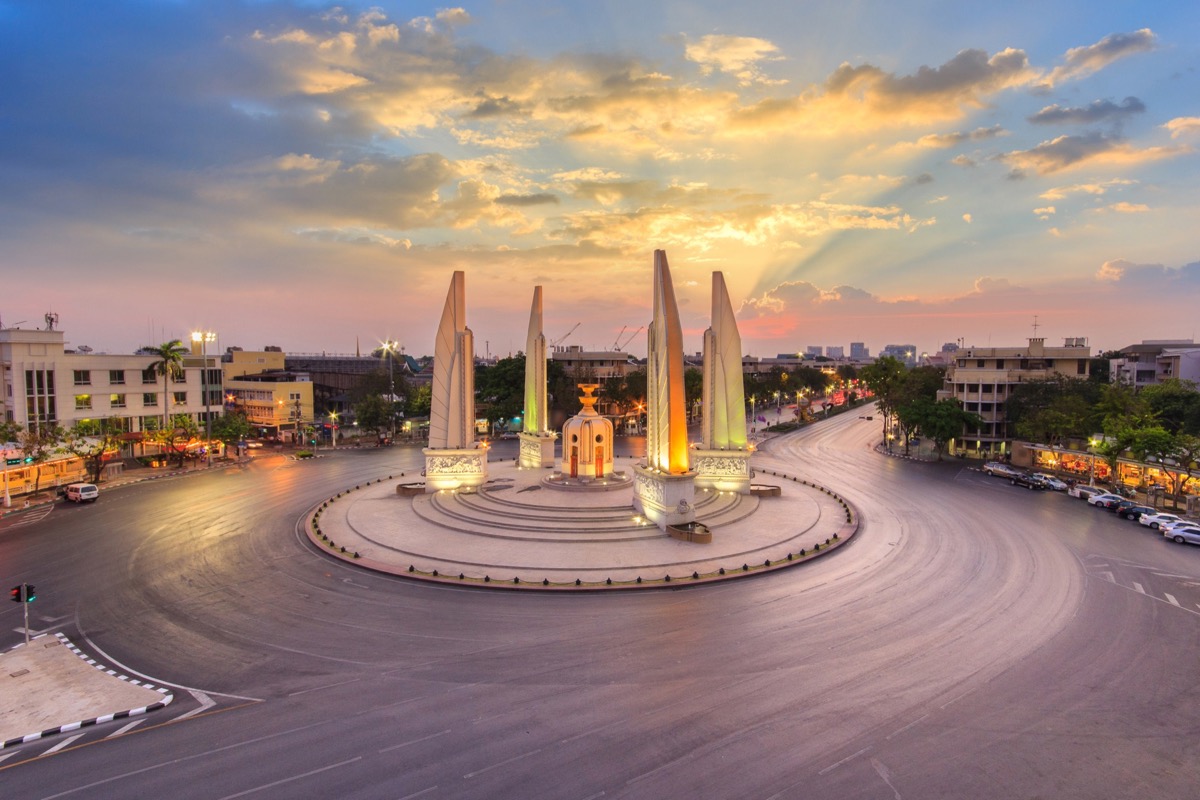 In the end, you will leave Bangkok with many new experiences and knowledge that you will value for a lifetime. There are so many things to do in the city where always is something happening that no matter how many times you visit, you will end up doing something different. Don't waste any more time and book directly at the hotel here!