Australia is one of the most popular destinations in the world for many reasons. This country is full of wonderful places and landscapes like Uluru or tropical forests, white sand beaches and the Great Barrier Reef. The well-known Opera House and the Harbor Bridge in Sydney will leave you awestruck, the cafes and the passion for sport in Melbourne will amaze you while the Kakadu National Park in Darwin will be a true paradise for lovers of crocodiles, birds and stretches of desert roads. Australia is a country that will get you hooked completely, so don't hesitate to explore its wonders when the opportunity knocks.
1. What to expect travel-wise?
Australia is called a Land Down Under for a reason. For most of the world, flying to Australia will require a whole day, and, depending on your flight bargains, sometimes even two. In general, planes go to Adelaide, Brisbane, Cairns, Melbourne, Perth and Sydney.
One way to visit Australia is to choose a round-trip flight. This one will start at your city of origin, land you to an Australian city and take you back to your city from the same airport. You can also opt for one-way flights if your itinerary requires you to land in one Australian city and leave from another. Of course, you can even book domestic flights, as air travel is definitely the fastest way to see this country. But, even though it may be the fastest, one of the best ways to experience the country of Oz in its full glory is to rent a car and go on a road trip.
2. Australia's tourist hot spots
There are just so many things to see, explore and discover in Australia. If possible, reserve at least two weeks for your visit – but three weeks+ would be even better.
Most definitely take your time to explore Sydney. This cosmopolitan city will blow you away with its lively atmosphere regardless of the time of day. You can't leave without seeing the Opera House, the Harbor Bridge, the Kings Cross neighbourhood and Bondi Beach. Also, check out the surroundings of Sydney such as the stunning Blue Mountains and take a ferry ride to Manly Beach.
Cairns brings you another Australian must-have which includes snorkeling in the Great Barrier Reef. Once you find yourself surrounded by fish of all colours and sizes, you'll realize just how much it's really worth it.
Ayers Rock should be another point in your itinerary. Sleeping in the Australian desert under the stars and learning more about the Aboriginal culture while visiting sacred rocks such as Uluru or hiking through Kings Canyon will definitely be a mind-blowing experience.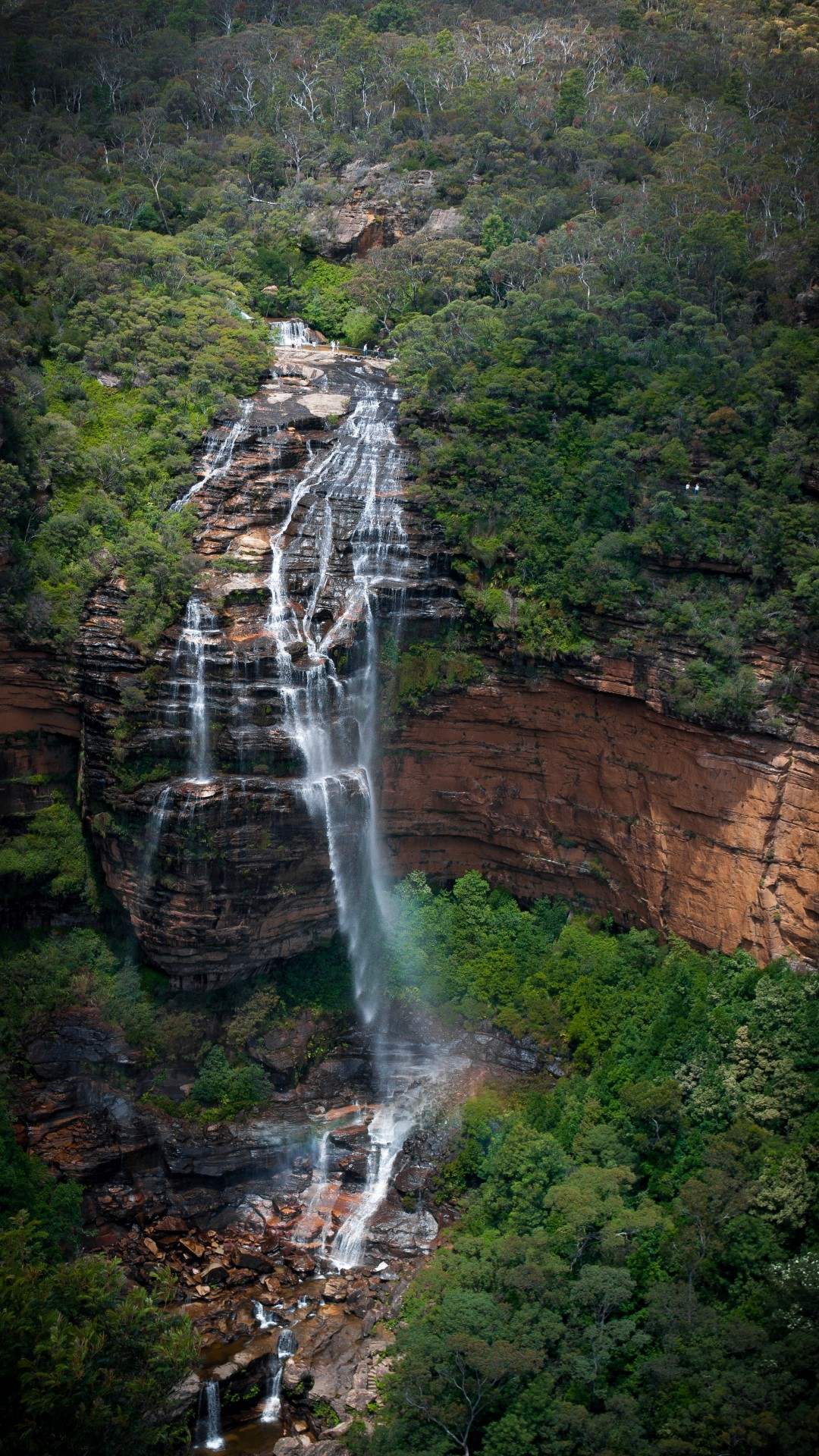 Darwin allows you to visit the Kakadu National Park and take a cruise to see the crocodiles. It's highly recommended to rent a car in this case and go on your own through the national park. You will be amazed to witness miles and miles of landscapes full of exotic vegetation, insects and native fauna. Still, if you do plan to rent a car, as you should, make sure to have a proper vehicle check-up. It's rather easy to get the best kind of tyres in Blacktown if you just explain what sort of a road trip you want.

Most definitely visit the city of Melbourne to discover its cafes, skyscrapers and amazing sports atmosphere (they are very fond of cricket). A vehicle of your own will serve you well in this case as well, as you'll get to travel the famous Great Ocean Road.
3. Essentials to know
There isn't too much paperwork necessary for your trip to Australia. All you have to do is get yourself a Visa, have a valid passport and a completed and signed Incoming Passenger card, including health and character declaration. In general, a tourist Visa should be good for 3 months.
The currency used in Australia is the Australian dollar (AUD). At the moment, the current exchange rate is 1 AUD = 0.63 EUR and 1 AUD = 0.71 USD. Of course, make sure to check the exchange rate with the help of an online currency converter at the time of your trip.
Also, keep in mind that the electrical outlets in Australia differ from the rest of the world. It would be good to get yourself a universal adapter before you make your way to this country, just to be on the safe side.
4. What's the weather like?
Since it's located in the southern hemisphere, the seasons in Australia are the opposite compared to the northern hemisphere – hence the nickname Land Down Under. The climate varies even between different cities. While in the tropical north, the winters are dry and warm, in the south, the winters are cold and, on many occasions, rainy.
Summer lasts from December to February, with a minimum average temperature of 13°C/55°F and a maximum average of 26°C/79°F. Autumn lasts from March to May with a minimum average temperature of 8°C/46°F and a maximum average of 23°C/73°F. Winter lasts from June to August with a minimum average temperature of 6°C/43°F and a maximum average of 15°C/59°F. Spring lasts from September to November with a minimum average temperature of 8°C/46°F and a maximum of 20°C/68°F.
It's important to be thoroughly prepared before your visit. The more you wish to see the more it will probably cost you. So, keep that in mind and do your research. If possible, check out your accommodation, food and ticket price options before you start planning the trip more seriously.