Craving for some Italian Romance? If originality, functionality and comfort are three of your most treasured values, then you have to meet this ancient farm in Crete Senesi, Tuscany. Carefully restructured to provide its guests with the ultimate comfort, Borgo Casabianca is nothing but a magical place to lay back and enjoy your love with your other half.
Borgo CasaBianca's Tuscan plain style material, combined with the stunning views of Mount Amiata and diversity of experiences (from wine tasting to cooking lessons), gift it the unique atmosphere that it boasts to have until today. But, no more chit-chatting, let's discover the Borgo Casabianca experience.
Borgo Casabianca: 30 Vintage Rooms travel us through time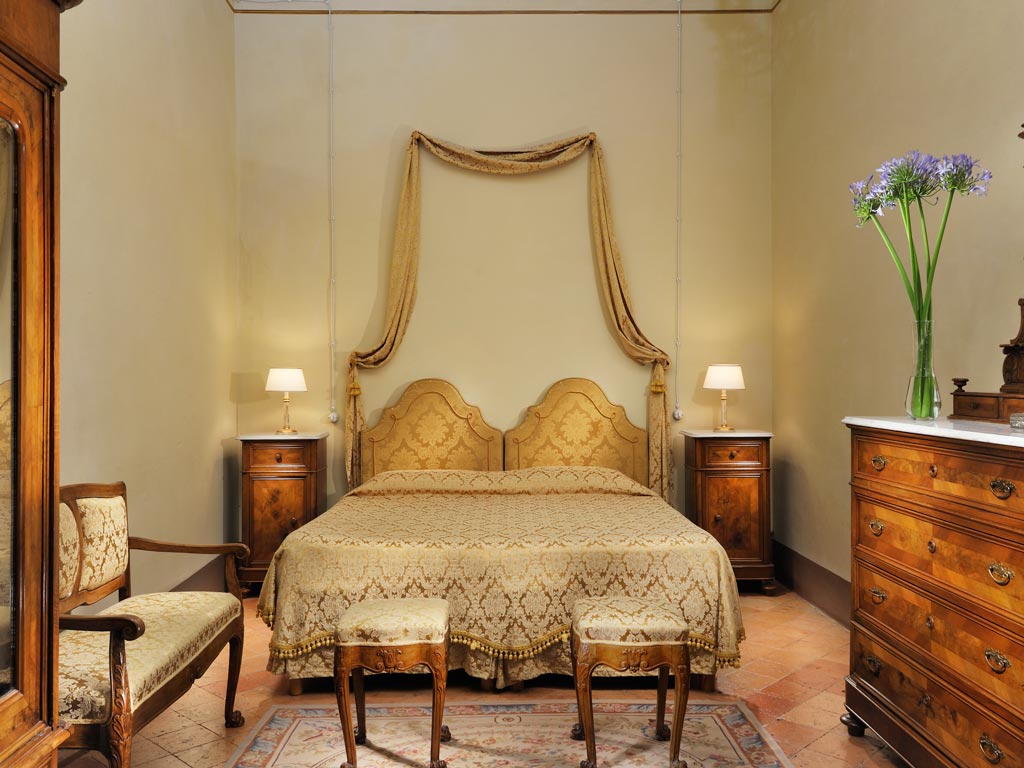 Borgo Casabianca is home to 20 flats, 13 country houses "5 spighe" and 7 hotel apartments. The common facilities found in all rooms are: Fridge, TV Satellite, Telephone, Crockery, Cutlery, Glassware and Kitchenware. The kitchenettes also feature electric cooker with oven and dishwasher, in case you want to cook one day by yourself. Highly unlikely, if you ask us, when you stay at the same grounds as Tinaia, Borgo Casabianca's main restaurant.
Tinaia Restaurant: A taste of Tuscany
How does a romantic Tuscan dinner in a traditional wine cellar sound to you? Cause, we are totally in for it. Tinaia Restaurant is Borgo Casabianca's main restaurant and pride & shine. What makes Tinaia Restaurant stand out is its unique atmosphere, traditional Tuscan cuisine and summertime live music nights that make it difficult for anyone not to love it. You can choose to take your dinner at the traditional, antique-style winery, the restaurant's inner restaurant or at the outdoor terrace. In any case, you are going to love the experience!
Of course, don't forget that all your meals will be accompanied by high-quality wine, including local and international labels. Also, from April to December, the hotel organizes special Cooking Classes that allow you to learn how to cook like a local. So, is there a better chance to polish your cooking skills rather than on a romantic trip with your other half?
Crete Senesi: A "lunar" landscape
Often referred as the Desert of Accona, Crete Senesi is packed with ancient cultures, small medieval towns, local festivals and breathtaking landscapes. Its "lunar" landscape, distinguished for its gray colored hills (a result for the steady erosion of the sediment of the Pliocene Sea), Of course, the green, flower-filled valleys are also excellent for some captivating Instagram shots.
Overall, Crete Senesi makes up the perfect landscape for you and your other half to enjoy your romantic holidays in a picture-perfect landscape of contrasts (the green of the valleys vs the gray of the hills). The medieval castles will make your exploration much more interesting.
A romantic experience of a lifetime
So, if you fancy Medieval settings and luxury accommodation, then the Borgo Casabianca Experience was created for you. We highly recommend you visiting during Spring or Summer, when the flowers bloom and you can chill by the hotel's gorgeous pool. So, what are you waiting for? Wear your best mood and get ready for the most refreshing and romantic holidays of your life!