Sunny, sexy, and super gay, Tel Aviv is the hottest LGBTQ+ destination in all of Asia, attracting many gay tourists internationally. With an internationally known pride parade attracting over 200,000 people annually, the event and city should be on the bucket list of all the gays in the world. Even the government has an established LGBT community centre for municipal and cultural services to the community.
Did you know?
Tel Aviv was named "the best gay city in the world" by American Airlines!
With sweltering temperatures and crystal waters, it makes perfect sense for the beaches to be popular destinations in Tel Aviv, especially for the LGBTQ+ community. Here are some of our favourites!
LGBTQ+ friendly beaches:
Hilton beach
Ga'ash beach
Bugrashov beach
Hilton Beach
Photo credit: tripadvisor.com

Overview
The Hilton beach is filled with natural beauty throughout the sea, inducing a simple, serene feeling of relaxation on the sandy grounds. The beach is located in front of the Hilton hotel on the northern section of the boardwalk. The gay area is in the middle section of the Hilton beach, notably marked by a rainbow flag.
Things to do
The beach offers umbrellas and chairs, as well as a selection of restaurants and cafes along the sandy beach. Many individuals tan and sunbathe while staring at the endless supply of speedos and beach bodies, and the ocean view of course. There are beach games to play like volleyball and matkot (Israeli paddle game), as well as a multitude of water activities with TopSea such as kayaking, paddle boarding, and surfing. During Pride week, the beach transforms into a festival and international DJ's play music for participants.
Photo credit: ynetnews.com
Ga'ash Beach
Photo credit: secrettelaviv.com
Overview
Clothing optional, do we even need to say any more? Ga'ash beach is a nude beach with a reputation for luring a gay crowd, though anyone can go to get their tan on. The beach itself is completely natural, the closest natural beach to Tel Aviv, meaning beautiful waters and a sandy paradise. Located just north of Herzliya, the beach is approximately 35 minutes away from Tel Aviv by car.
Things to do
At a nude beach, there really is only a few things to do: strip, strut, stare, or swim. If you're confident in you're look, feel free to strip butt naked and strut your stuff. Tons of guys there are going to be staring, so you'll get plenty of attention. You can also join these guys in staring, or have fun tanning in the sun and swimming in the water.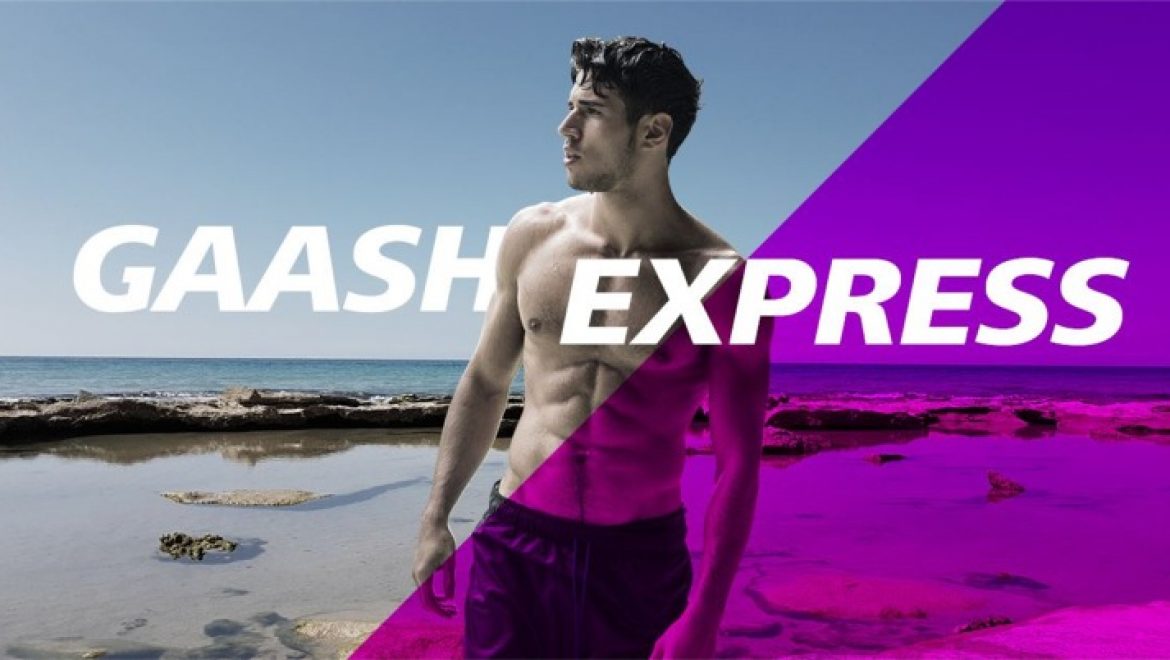 Photo credit: wdg.co.il
Bugrashov Beach

Photo credit: itraveltelaviv.com
Overview
Bugrashov is a beach wonder with a beautiful stretch of sand, lounge chairs, and a crowd of people. The beach itself isn't a gay beach, but is one of the most popular beaches in Tel Aviv. Furthermore, Tel Aviv is known for being inclusive to their LGBTQ+ population. If you're looking for a beautiful must-go in Tel Aviv, Bugrashov beach is the one for you!
Things to do
Sit back, sunbathe, sip a beer, and stare at the gorgeous bodies along the coastline. Or, if you're feeling more active, there are always games of volleyball and matkot going on. Again, with any beach, you can strut and stare, you just have to keep all your clothes on at this beach.tel
Matkot Photo credit: israel21c.org
Where to stay
One of the most gay friendly hotels in Tel Aviv is The Norman Tel Aviv. In terms of location, the hotel is conveniently located in the middle of the beach areas, all within 15-minute drives. Click here to check Norman Tel Aviv's prices and availability!