Although you may believe that cruises are only for elders, families or couples looking to get engaged, you may soon change your mind. Sailing across the sea can be the best way to explore new lands and experience local life. Nowadays, several cruise lines, such as Aqua Expeditions, offer experiences that travellers will never forget.
If you are ready to live this experience, we have enlisted the most useful tips for those who are still not very familiar with the cruising world. You should definitely check out our guide before booking your next holiday.
Learn How to Pack Properly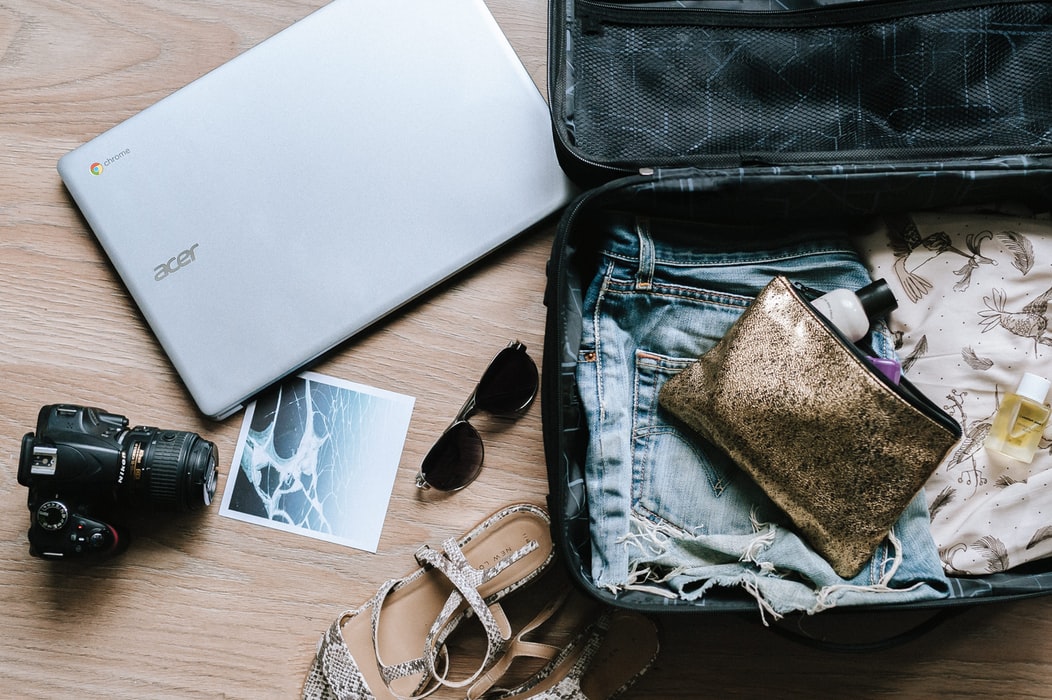 Copyright: Unsplash
The real cruising experience will start even before you sail on that ship. You will soon find out how complicated packing for a cruise can be. Cabins tend to be smaller than your average hotel room. Besides, many cruise lines have strict regulations about the number of bags you can bring with you. Besides, you must also check their size.
It is essential to pack suitable clothes based on your destination. You should always be prepared for any situation, from heavy rain to hot days. Don't forget a sturdy umbrella, a pair of comfortable shoes, a rainproof coat and some sunglasses. If you are travelling with children, medications and sunscreen are always a must. If you are booking a cruise in a luxurious and large ship, the possibility is, you will find anything you'll need there, on the ship. Cruising companies are always more than prepared for the conditions the passengers are going to be living in for that certain amount of time. Our best advice is to take your necessary clothes and enjoy the ride! For those who love to take a bit more control and for the excited first-time cruisers, here is what you should prepare in order to feel safe and secure.
The Essentials
Copyright: Pexels I License: CC0 Public Domain
As we have mentioned already, packing strategically is essential to ensure that your cruise is fantastic. Once you have chosen all the clothing and accessories you are going to bring with you, there are still a few essentials that you should always pack. This includes:
Your travel-sick medications. If this is your first cruise, there is no way you can know how your body is going to react to it. You may as well end up not needing any medication at all but, as they say, better safe than sorry.
the technology that will join you for this journey will, sooner or later, need to be charged. Don't forget to pack your adaptors, which may differ based on your destination.
The wind and the sun can harm your skin. Protect your body with plenty of sun cream, and don't forget your favourite moisturiser. Try to stick to products that you have already used many times. New creams may cause an allergic reaction, which may be difficult to solve while on board.
Remember to make your reservation for all the special events on board you want to take part in. It may be necessary to bring with you a copy of your booking or to print your tickets.
Know Your Fellow Passengers
Copyright: Unsplash
As you may already know, there are different ships, which offer several experiences targeted at different people. For example, there are cruise lines focused on accommodating families' needs. This means that they may not be entirely suitable for groups of friends or elders.
Cruises to nowhere, which stops for a few days in the middle of the ocean, will most likely attract travellers who are on their own and are thus looking to relax. These ships may not be able to host families, especially little children or even teens.
In other words, it is essential to think about the age group you want to travel with and the nature of the cruise. Long voyages may not suit families and elders, while long weekends may be the best if you need to be back at your office next Monday.
Get Ready To Explore
Copyright: Pexels
Before you leave for your cruise, you should have at least a rough idea of what you want to do. This is important, especially if you're going to try some experiences which only have a limited number of spots, and thus need to be booked in advance. Try to plan your evenings in advance as well. If there is a particular show you want to see, book tickets and bring your favorite dress with you.
Some travellers prefer to organize their tours before they leave, while others like to rely on what the cruise line already offers. Some places, like Venice or Portofino, can be explored quickly and without the help of a guide. Others, like local villages in the jungle, will inevitably require the help of an expert.
If you are not looking for a proper adventure, you can still spoil yourself with a whole day of spa treatments on your own or with your partner. Keep in mind that there will be only one spa to accommodate all the cruise passengers. This means that it is always best to book in advance.
Beware of Stormy Weather
Fist time sailers should certainly be aware that stormy weather makes cruising highly unpleasant. In fact, how unpleasant it would be, depends on the size and type of the boat and the severeness of the storm. In any case, a first-time traveller should expect to get even a bit seasick. It might result in sickness, headache and dizziness. However, if you do not fear it you will quickly overcome it. Be prepared to walk a bit funny and take the fuzzy feeling with you for a while after you step on land.