Hardly everyone is ready to take a solo trip at least once in life. This could become the most intimidating experience, as well as the biggest failure. To avoid such situations when you sit in a hotel room having no idea of what to do next, read our tips first. Following these simple pieces of advice will make your regular trip a journey of a lifetime!
Go Out for a Dinner With Yourself
When you are traveling solo, you tend to grab food on the go. Or, what is a lot worse, stock your backpack with pre-prepared meals from a supermarket.
Devise your own gourmet tour and visit different restaurants. Finally, you can forget about the conversational Ping-Pong of "Where are we going tonight? "Have no idea."
Arrange a sit-down affair for yourself, just as it would be if you were not alone. Get acquainted with locals as you go along!
Enjoy Observing Everything
What about having a cup of coffee or a traditional beverage at the park bench? While sitting alone, imagine people around you are an object of your personal visual study. Try to answer the following questions:
● How are the passersby dressed?
● What they carry with themselves?
● How do they greet each other?
Being a fly on the wall of someone's daily interaction may help you dive deeper into the understanding of yourself.
Get Lost in a City
Unless you have a really packed schedule, try spending a few hours walking in circles with no exact purpose. Stop staring at the screen of the phone, power it down.
Think about spending a few hours taking rights and lefts at random, with no reason, going in no particular direction.
What are the places awaiting you? You'll never know till you try!
Meet Locals
Making new friends with locals is the best way to dive into the culture of the country. But personal safety is of utmost consideration, and you can't be sure that a person you are talking to has no hidden agenda.
Nevertheless, if you are brave enough you can always use the easiest go-to ice breaker which is "Hello, my name is … and I'm here for the first time, what places would you recommend?"
The best options here to go would be local music events or art exhibitions.
Go to the Masterclass
Think about something you were always dreaming about, but didn't try for no reason. You have an exceptional occasion to try it out abroad!
As there is no one who can stop you, you can push your boundaries with a new experience. If you are bored with the usual dancing, look for a more specific substitute and give it a shot.
It may be whatever you want: a sommelier course, street photography, cheese-making, coffee-tasting, brewing, or a recording session at a studio.
Such kind of activities will keep you from feeling like an outsider, and you will possibly meet locals with mutual interests there.
Stay Selfish, Self-Centered & Self-Absorbed
Take this needed break to think of who you really are and what are your beliefs and desires. Allow yourself this minute of healthy narcissism and declutter your mind to refocus on yourself.
Try to stop feeling guilty about treating yourself this or that way. Traveling solo means creating a judgment-free environment where no one can say you are wrong in doing something.
This is an ideal option to stop imposing the pressure of other people when making decisions.
Try to Speak a Local Language
Traveling solo to a new county while being linguistically blind is probably not the smartest choice. Try your best, and get familiar with the conversational basics, take a look at the idioms.
It will not only be a good reason to start a conversation with someone but also will make you feel a part of the culture you discover.
Don't stress about pronunciation as many locals will appreciate your attempts anyway!
Pay Extra Attention
Turn to this tip not only in terms of safety but also in terms of perception.
The fast pace of our daily life makes us miss out on many things and even people surrounding us. Try to look up and down and around corners and over your shoulder while traveling solo.
Notice something unusual in people's faces, catch the difference between you and them or maybe spot the similarity instead. Leave no detail and teach yourself how to regard them all.
Blend Into the Crowd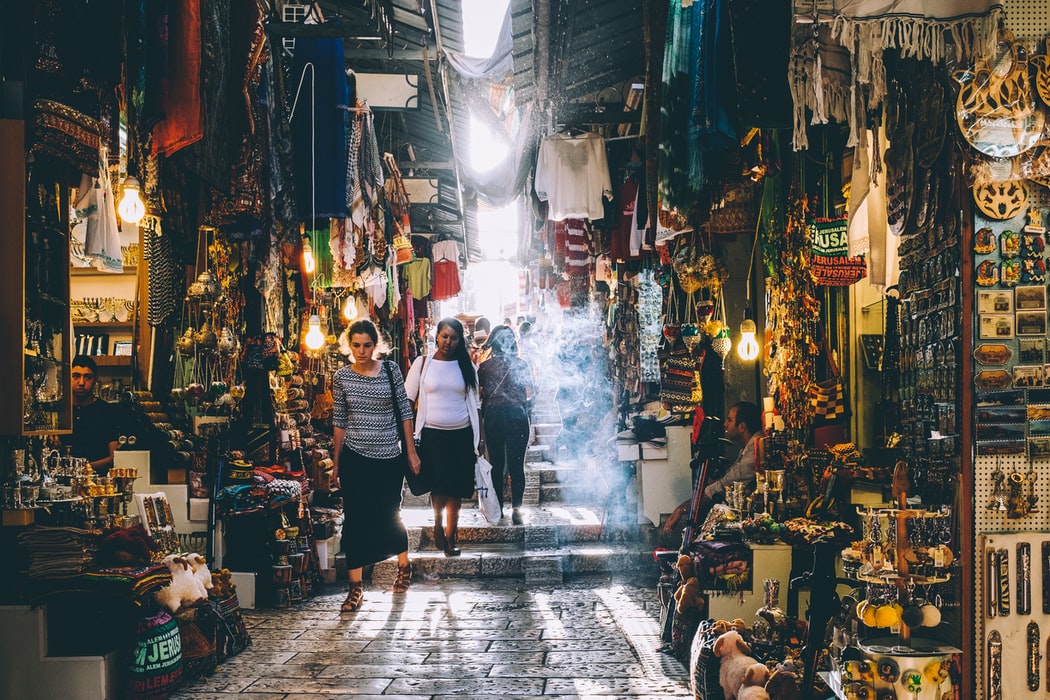 If you are not fond of greenery and passing a day in a forest isn't your cup of tea, you will probably like to dive into the hustle and bustle of a big city.
The best option here would be to choose a local event or gathering place like a bazaar or festival. At such a place, you can explore the sensing energy and boost your mood.
This is an extremely powerful skill of self-conscious living, which you can take home with you.

Wrapping Up
These were nine amazing activities and tips which every solo travel should try. Remember that your solo trip is the best time to figure out what works particularly for you.