Courchevel 1850 is a ski resort in France with plenty of activities available year round. Whether you prefer to hit the slopes in the Winter or go sightseeing in the summer, there is something for everyone!
LA SIVOLIERE: THE BEST HOTEL TO STAY IN COURCHEVEL 1850
La Sivoliere features impeccable customer service to make you feel as if you are at home! Whether you need a dog sitter, private balloon ride, a snowmobile or breakfast in bed, a simple phone call will have all of your needs met.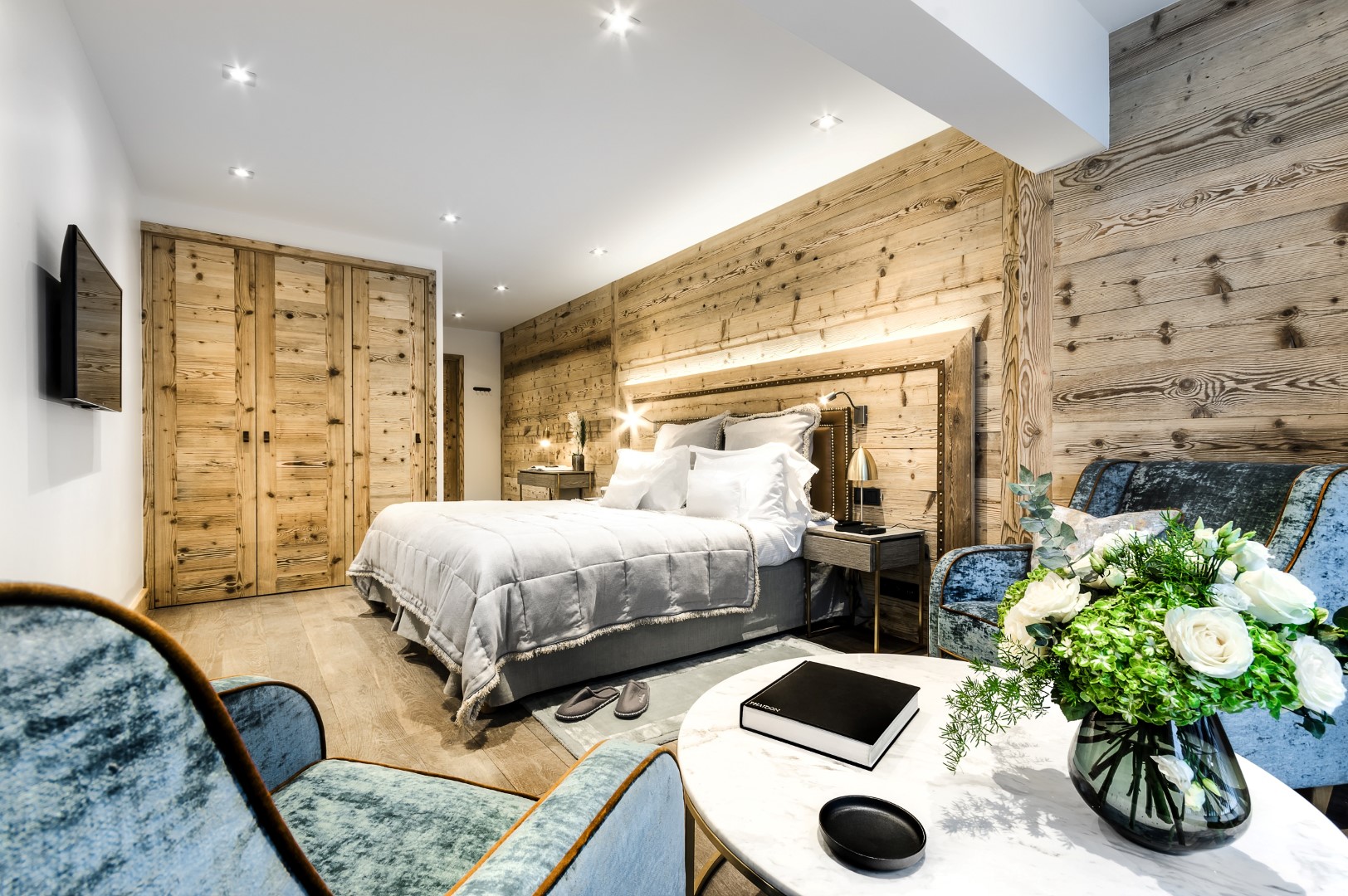 After a long day on the slopes, there is no better place to unwind and relax.
Summer at Courchevel: Breathtaking Rocky Sceneries!
Climbing is huge at Courchevel 1850! The rock climbing area of Biol Canyon features 12 different routes include Grande Val and Petite Val, and includes climbing across the mountain ridge of Plassa. You can even climb the routes close to the cable car, where you can enjoy a lovely dinner at Le Panoramic restaurant. For those who want a more simulated version, check out Aquamotion, an 11meter high climbing wall that is suitable for adventure seekers of all ages! In total, there are over 55 combined climbing routes that are suitable for both beginner and experienced climbers.
There are over 11 downhill routes for cycling that are accessible with the ski lift, including 4 circular loops and a cyclist reserved path to guarantee safety! If you want to watch your friends sweat on a bike while you enjoy being carried, head over to one of the free summer ski lifts, including the Plantrey ski lift, Verdons Gondola, Saulire Cable Car or La Tania Gondola.
TRADITIONAL FRENCH RECIPES ENJOYED IN NATURE
There are two delicious restaurants on the slopes, Le 1850 and Le Dou Du Midi. Both of these exquisite establishments are headed by chef Bilal Amrani and are designed and maintained by the architect Sara Copeland. The large ceiling floor windows overlook the forest and will give you real Narnia vibes.
Le 1850 Be Organic might hold a Michelin star but it's surely worthy of one, featuring hearty meals that will leave you satisfied after exercising or town exploration. Further adding to the experience, the restaurant has an absolutely brilliant atmosphere, rewarded with 2 red forks for its excellent decor.
At Le Dou du Midi, you can choose from the buffet menu, a-la-carte menu or the pre-fixe menu!
Winter in Courchevel: This is how it's meant to be!
Whether it is your first time skiing or you believe you belong in the Olympics, Courchevel has something for you! Feel free to join a ski lesson to brush up on your skills and stick to the bunny hills if that is what you desire! There are plenty of ski routes such as the Boucle du Col de la Loze, Bouc Blanc Itinerary and the Courchevel Meribel Altiport. All of these routes have great snow conditions and are well maintained. Don't fret if you did not bring your helmet, poles or even skis! There are plenty of rental options available for you here.
A LUXURY SPA EXPERIENCE IN THE MIDDLE OF NOWHERE
La Sivoliere is proud to be home to Nuriss, a London based skincare company that brings luxury treatments and rejuvenation to Courchevel 1850.
Before being treated, you will be given an assessment and consultation that will evaluate your past medical history, diet and lifestyle in order to provide you with the ultimate spa experience. You can rest assured that you are in the hands of medical professions!
Courchevel for All Seasons: Things to do All-Year-Round
All season, there are many activities to keep adults and kids entertained. Head to the cinema at the center of the resort to escape from the outdoors and enjoy one of the 2 daily screenings! If you want to get your exercise on, check out the 24/7 fitness center or the rock wall at Aquamotion. Or, unwind in the heated pool of Courchevel La Tania while sipping on some champagne! You can also ask about the horseback riding trails and lessons, or the golf courses! The 9 hole golf course route is located at the bottom of Saulire and features beautiful views of the mountains and lakes.