If you are planning a romantic getaway to Italy with your other half, but want to stay away from the herds of tourists in central cities such as Rome, Venice and Milan, look no further than settling down in Aosta Valley! Home to plenty of romantic activities and cozy
hotels
, your trip will definitely be unforgettable and enjoyable! Some of our recommended things to do include:
Relax at a Thermal Spa
Admire the View from a Hot Air Balloon
Visit a Castle
See Historical Sites
Walk Across the Bridge
Eat a Nice Dinner
Go Sightseeing
THE BEST HOTEL TO STAY FOR A ROMANTIC GETAWAY
Montana Lodge & Spa features everything you are looking for - food, luxury, wellness, you name it! Inside Nira Spa, feel free to relax in the Turkish spa, sauna, massage center or pool.
If you are hungry after a workout, head to the Stars restaurant to feast on some traditional pizzas, salads and pastas, or sip on one of the signature cocktails at the Stars Bar and Lounge.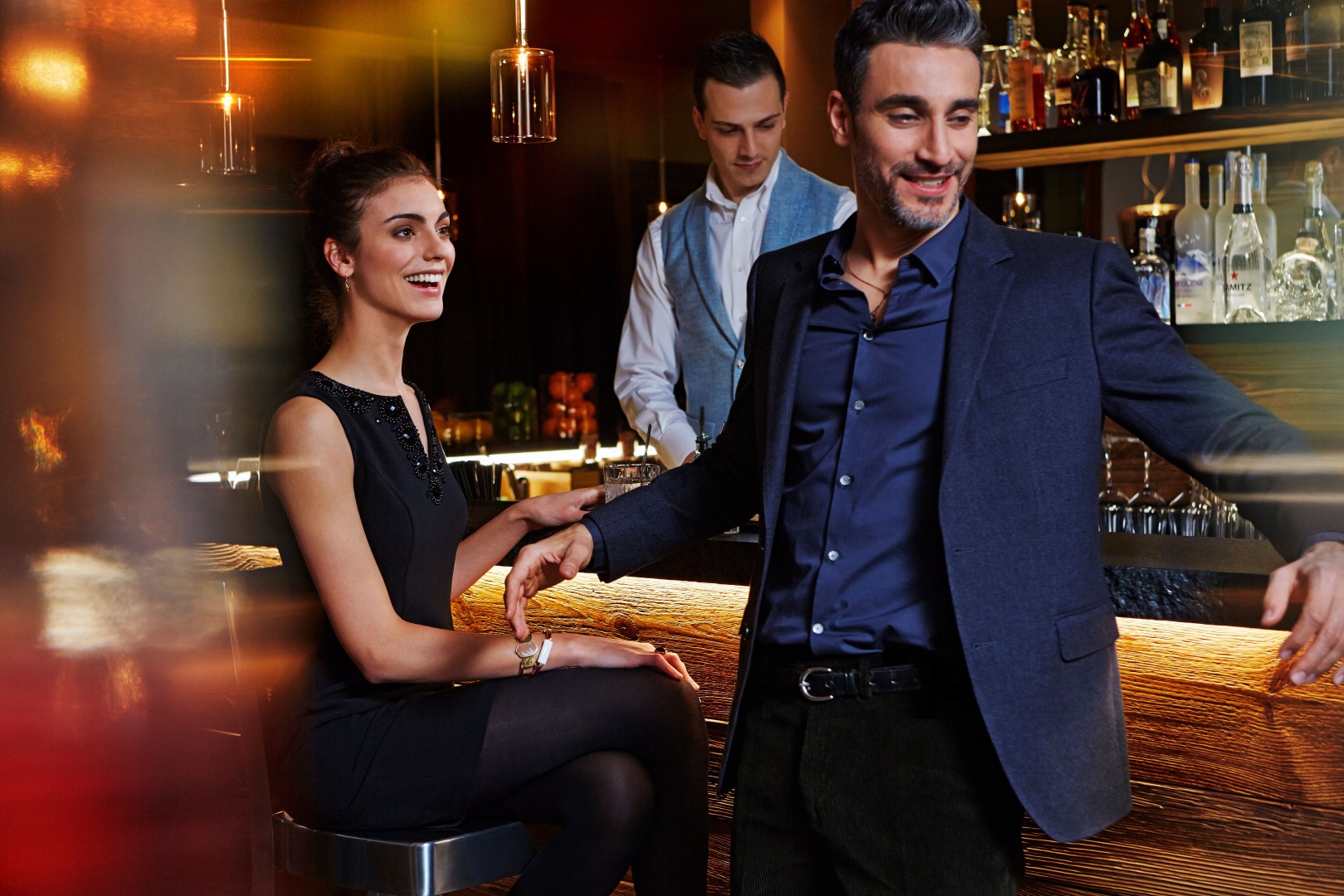 Thermal Spa
Montana Lodge Spa
After a tiring day of exploring Aosta Valley, nothing is better than going home to your hotel and having a spa session just minutes away from the comforts of your room! At Montana Lodge Spa, you will be able to enjoy the beautiful views of Mount Ruitor while you participate in activities such as swimming in the indoor pool, sauna or Turkish bath. There is even a private spa that can be reserved for a few hours or even a full day! This is perfect for couples as it features a massage room for 2, a rasul and also a resting area!

Hot Air Balloon
It is every child's dream to ride in a hot air balloon, and now you can turn your dream into a reality in Aosta Valley! For the ultimate romantic ride, rent out the entire balloon for a privatized excursion that is personalized and catered towards your own needs. If you want to feel like you are in a movie, try riding the balloon during sunset, to see the beautiful sun rays glistening over the snowy peaks of the mountains.

Visit a Castle
Castello di Issogne, Issogne
Hidden in northwestern Italy in the lower region of Aosta Valley lies the gem Issogne Castle. It is conveniently located in the center of the inhabited area of issogne, which is also beside the water bank of Dora Baltea. Tourists and locals alike flock to this castle over others because of its stunning pomegranate tree shaped fountain and its medieval Alpine painting decor. On the opposite side of the river lies a less-loved castle named Verres.

See Historical Sites
Criptoportico Forense
One important Roman monument is the Criptoportico Forense, which was built in the past to be a market or a walkway. It once supported the whole forum of Augusta Praetoria, which is a medium sized city that Emperor Octavian founded in 25BCE. Grab your cameras to view the Roman god temples or play hide n seek in the three underground tunnels!

Walk Across the Bridge
The Roman Aqueduct-Bridge of Pont d'Ael, Aymavilles
The Roman Aqueduct-Bridge of Pont d'Ael, Aymavilles is an arch bridge in Italy that is located in the village of Aymavilles in Aosta Valley. In 3BC, this historical bridge was built for the purpose of irrigation and supplying water, but is now a popular tourist attraction as it is a public walking trail. Exercise both your knowledge of history and your feet by taking a stop by this iconic landmark!

Eat a Nice Dinner
Il Vecchio Ristoro
For a fancy dinner, we suggest heading to the Michelin Star restaurant, Il Vecchio Ristoro. It has been categorized with the TripAdvisor Certificate of Excellence for the past 4 years and also has options for vegetarians, vegans and gluten frees! Frequent visitors comment on the quality of the Italian food along with the superb service by the owner and his wife.
As a hidden palace in the Italian Countryside, Montana Lodge & Spa is the perfect getaway for lovebirds who want to escape the large city crowds. It's found right in the heart of Europe's highest ountains while it's perfect to fix your "relationship" with nature.

You can choose from a diversity of rooms to stay, from the deluxe room to the deluxe suite, loft and other room types. All rooms are equipped with Free High Speed Wi-Fi to stay connected with your friends and family back home.
Either you are a couple or a small family of up to 4 members (2 adults + 2 children), you are going to fall in love with this place.


Go Sightseeing
Cogne
Of course, in Italy, there are plenty of sights to see and adventures to go on. However, one of our favorites is the town of Cogne that is located right under the Gran Paradiso. There are wine and cheese cellars to discover and fall in love with. Alongside the tours you can take and the experienced guides who will feed you with information, there are numerous delicious restaurants that overlook the mountains.