It's June, so it's high time we had all the necessary summer vacation plans in order! If you still have no idea where you'll be twerking that cute bottom of yours this summer, you should definitely have it figured out in the following couple of weeks. The choices are literally limitless, so you should by all means choose something that's either exotic, or at least a place that you haven't seen before. Now, if you happen to actually know where you'll be heading this year (perhaps a gay heaven), and you have no idea how to plan your actual vacation, take a look at this text as we will try to brief everything down – all the important info in one place:
What to pack?
Essentials
The first thing you have to do is pack all the essentials that you will need for the trip. That means all of your documents, and the booking information. This is something that you won't be able to purchase anywhere else, so if you forget something at home – uncomfortable things can happen. Make sure to have your passport, ID, wallet, plane ticket and the accommodation booking confirmation ready. Once you have this settled, you can move onto the next items.
Clothes
Since you'll be going on a summer holiday, you won't probably be taking with you a plethora of clothing items. Firstly pack your swimwear and underwear. As far as the T-shirts and shorts are concerned, you should bring as many as you can since you'll be constantly wearing them. Make sure, though, that you will definitely need a pair of comfortable shoes; you will be wearing them during the trip and you'll probably crave for them there at least one day. Since you want your footwear to be both comfortable and fashionable, feel free to pack your New Balance sneakers, and trust us, you'll be wearing them around. For partying bring a couple of shirts, and don't forget to put something long-sleeved in case it gets cold. When you think about it, it will probably seem that you're going to need two suitcases, but trust us, you won't. Half of the things you think you'll wear – you actually won't.
Gay items
Don't forget your gay essentials! This means jock straps, see-through tees, and, of course, your pink flamingo floaty– if you're actually going on a gaycation, suffice it to say you'll be needing them. It's always better to bring these things from home as who knows if you will be able to buy them at your destination and at what price.
Think about the accommodation
As far as the accommodation is concerned, you can either book a hotel room, or rent an apartment that you will be sharing with the people coming along. In case of the latter, you will have the whole apartment for yourselves, meaning you will be able to cook and live together, which can be a very interesting experience. However, regardless of your choice, check the location of the accommodation before booking it. That way you'll see the distance from the room to the most important landmarks and beaches, which will help you plan your stay a bit better.
Make a detailed plan of your trip
Even though this is a gay vacation, which means that the main goal is to have fun and be gay all the way, you certainly need to make a plan of your trip. After all, having no plan whatsoever is kind of a plan, right? So, before you start your trip, try to find the best beaches for sunbathing (or clubs if your summer vacation is not on the seaside), gay clubs (if any), or other places of interest that you might like to see. It's always better to know in advance what that specific place has to offer. If you're for example heading for Malta, you should know in advance where you want to go, as this island is extremely gay friendly and its gay nightlife is very vibrant.
Never be bored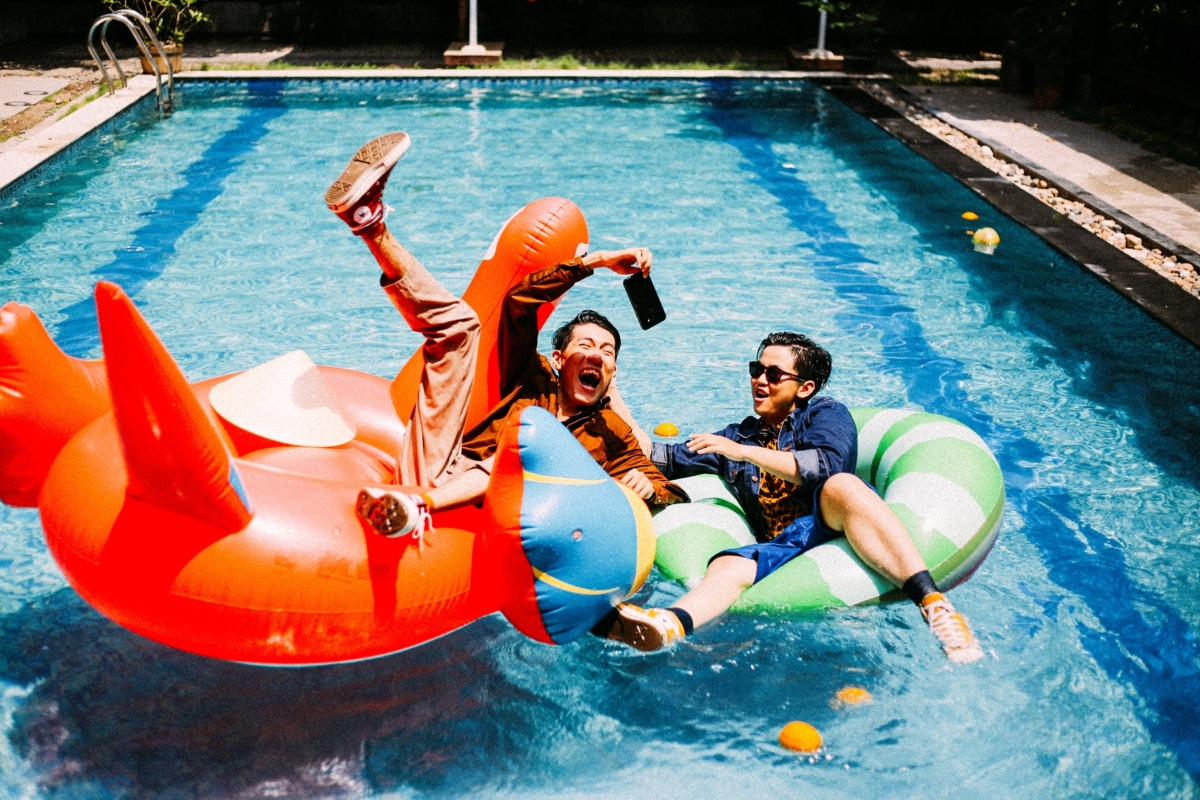 Since your trip is probably going to be a bit longer than usual, equipping yourself with certain fun items is very advisable. For example, bring your e-reader (you'll either be reading your books on the airplane, or just posing there on the beach while you'll – allegedly – be reading). Moreover, make sure that your phone or iPod is filled with music, and bring your tablet or laptop in case you want to Netflix and chill on an exotic destination. Planning your gaycation is perhaps as interesting as the actual journey – probably because of the fact that you simply can't wait to go and relax. If you plan everything in advance, you'll have an even greater time. So, bon planning, and bon voyage!