Located in the West of Macedonia, Kastoria is a city populated with approximately 50,000 people, renowned for its breath-taking and tranquil Lake Orestiada. The lake is home to a huge variety of bird life such as pelicans and herons. Local fishermen glide across the water's surface as if taken from an Impressionist painting! Situated on a promontory, Kastoria is not only filled with beautiful views, but it is also steeped in history and culture perfect for sightseeing! In this guide we'll tell you how to spend 48 hours visiting some of Kastoria's best sights!
Day 1 - Check in at Mansion Orologopoulos Luxury Boutique hotel!
Step into a boutique hotel that perfectly encapsulates the city's rustic historical architecture! Although some parts of Mansion Orologopoulos has been updated to provide a more contemporary feel which allows visitors to relax in comfort and style, tradition and local culture is evident throughout the hotel. interiors. Mansion Oragopoulos is located in the old part of of the lake, nearby a lake which not only provides stunning lake bedroom views but is also ideal for those who wish to be within walking distance of Kastoria's centre and all it's incredible sights.
Exploring Byzantine and Post Byzantine Architecture: If you want to get wish to get your exploration boots on, why not visit the old quarter of the city? Just a taken minute walk away from Mansion Orologopoulos, you can will come across charming old stone-mansions and impressive guest houses that date back to the 17th and 18th Century. On the first day of your visit we advise you to travel by bike or by on foot to admire Kastoria' Byzantine architecture. Of course, if you are more inclined to a relaxing visit then you may hire a boat and idolise the romantic panoramic views of Lake Orestiadia which surround the city.

Lunchin' - If in doubt, ask the locals! You can always trust that their experiences with the local restaurants will have provided them the with extensive knowledge of the best dining experiences available! "To Steki tis Pareas" is highly praised by Kastoria's citizens. We recommend you drop by on your first day for lunch to taste the unforgettable local cuisine that as their motto boast proudly acclaims is: "Just another reason to remember Kastoria!
Unique shopping experiences - Mad about fur: By this point of the day you may need a light stroll to digest your incredible lunch so this would be the perfect time to spoil yourself with some retail therapy . The picturesque buildings echo the city's historical connection to the fur trade that hugely enriched Kastoria's economy. Due to the rise in demand of the Chinese-Fur Market and the Anti-Fur movement, there is no longer a high demand for fur trade in Kastoria. However, some stores still sell fur garments which have proved to be very popular, mostly amongst Russian tourists.
There are also workshops and display houses that present fur art - one of them being the Fur Center (EDIKA). However, if you aren't an enthusiast of this type of craftsmanship, do not fret – Kastoria has plenty more to offer!
Ding, ding ding! Dinnertime: The promenade allows for visitors to enjoy the heavenly sights as restaurants provide plentiful outdoor seating. Indeed, local food is profoundly popular as it boasts wonderful flavours, excellent quality as well as good value for money.
Day 2 - Wake up and make the most of this incredible city!
Breakfast: Enjoy breakfast at the outdoor cafe found in Mansion Orologopoulos, in the beautiful garden area that provides views of one of the most pictureqsue neighbourhoods in Greece.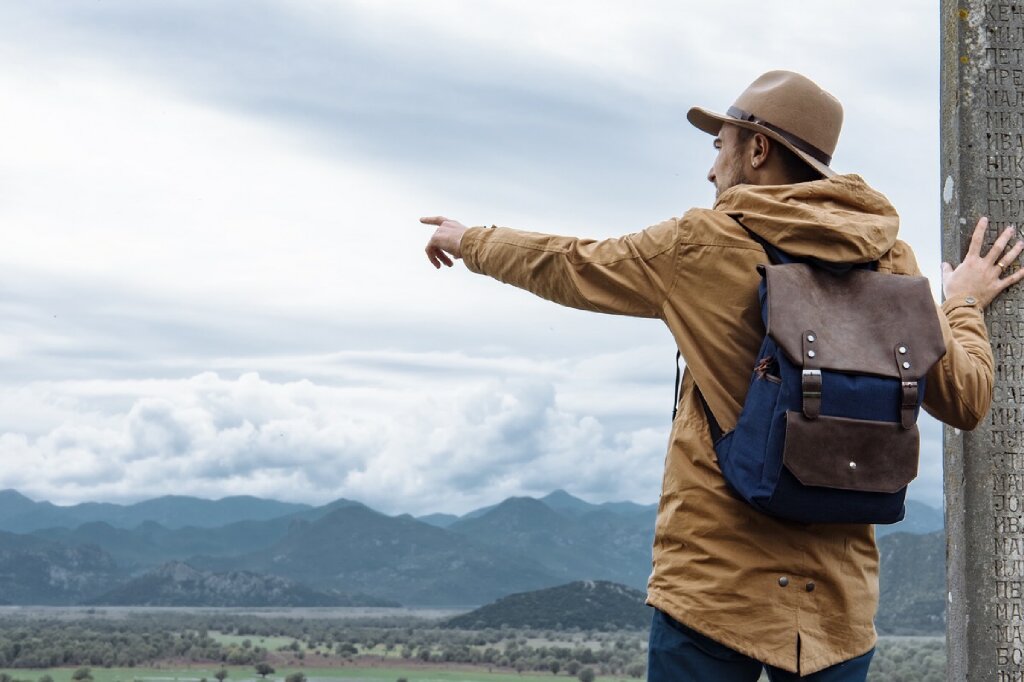 Morning glide across Mount Vernon: If you're visiting in the winter, discover excellent are ski facilities available at the Vitsi Ski Center, surrounded by beech trees and lush mountain views. The center is located approximately 20km from Kastoria which makes it a very attractive trip for ski-enthusiasts. The center caters to all levels of experience and will even provide all the necessary equipment.
Visting in summer or don't fancy a ski? Go looking for Byzantine artifacts and other treasures: The city is surrounded by stunning churches from the Byzantine and post-Byzantine period that date as far back to the 9th Century. The Museum of Byzantine Art is one of the most popular visits of the city which holds many local religious art - it is a must-see for cultural visitors.

Afternoon: A thrilling and informative pit-stop activity: Visiting the Dragon's lair for an inclusive tour of Kastoria's history as well as myths and tales of the cave.

Final dinning dinning experience in Kastoria: If you have time to squeeze in another lunch or dinner, why not visit "Palia Poli" to embark on another wonderful Mediterranean dining experience? Also located just a short walk away from Mansion Orologopoulos it is the perfect last stop to make before you head home! This restaurant has views that will leave you breathless and the excellent service will ensure all your needs are met. And to round it all off, there is a large selection of wine provided by the local vineyard "Ktima Stergiou".

Your picturesque sight-seeing vacation is awaiting your arrival in Kastoria...
You should expect nothing less than a relaxing and romantic and cultural stay in Kastoria. The location is perfectly suited to cultural travellers with interest in Byzantine and Post-Byzantine history and traditional architecture as well as couples who wish to dine under the stars and moon reflected on the lake. With so much to offer at such a beautiful location, what else could you ask for in a quick weekend getaway? Be sure to check availability at Mansion Orologopoulos to begin planning your luxury vacation!