Thessaloniki might not have the developed gay scene of Athens, but it surely has nothing to be jealous of it. Thessaloniki, generally, has a very gay-friendly attitude so you are going to meet many gay people in every cafe-bar or even in the streets.The most trending gay hotspots in the city are:
ENola - It's one of the major gay bars in Thessaloniki playing all time classics at the start of the night followed by the latest dancing beats in late midnight and concluding to the most popular Greek hits. It organises several gay events and themed nights with hot dancing perforamnces while it opens every night at 11pm. (Google Coordinates)
Bar Me - It's the gay bar of Thessaloniki exclusive for bears and their admirers. It's located in the streets of Ionos Dragoumi and Tsimiski. Here you will hear all the latest dancing hits while you will also be able to make a conversation and meet new people. (Google Coordinates)
DaDa - It's the most popular lesbian bar in Thessaloniki playing all the latest hits alongside with popular Greek tracks. It might not be that big but it's a pretty good place to dance and hung out on a Saturday night.
Don't tell Mama - It's a very friendly cafe-bar that also attracts mixed crowd located in the center of Thessaloniki, near the White Tower. It's has a pretty beautiful environment to drink your coffee casually. (Google Coordinates)
TS14 - It's the only travestite bar in Thessaloniki and one of the very few in Greece. It's a great place to enjoy a drink or two and meet other travestite people from the city and not only!!! (Google Coordinates)
Find all the Gay Hotspots in Thessaloniki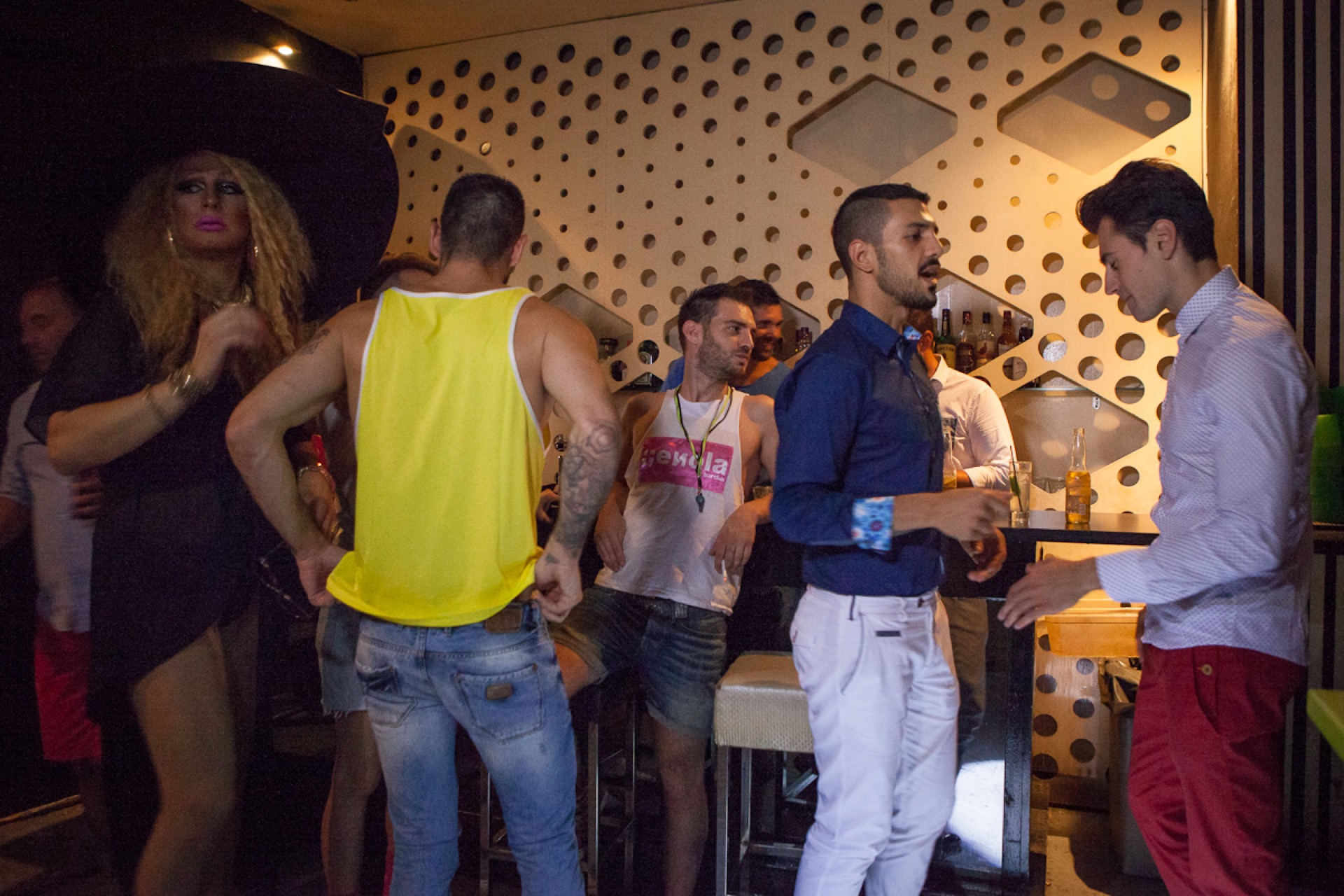 Travel by Interest, in collaboration with Thessaloniki Hotels Association (THA), highlights the gay side of Thessaloniki, recommending to the gay travelers modern hotels with advanced amenities and facilities, as well as a friendly and open-minded atmosphere that guarantees 100% privacy and discretion. Thessaloniki is a hit-destination for LGBT travelers, since it features a long cultural history, a rich culinary tradition, a cozy and romantic ambiance and a wide selection of fun & entertainment choices. Click here to see all the Hotels of THA.