Ubud Traditional Art Market might be one of the very few markets out there where shopping is not always about an actual purchase. For a market, it is quite well-reputed, although it receives mixed feedback in the reviews. But, we believe that the mixed reviews shouldn't put you off, as it's definitely one of the best Art Markets in Indonesia - both in terms of size and diversity of items.
Although, to visit this market, you will need a certain skill - the power to bargain. The concept of price tags does not exist in this market. When you are interested in an item, you ask for the price, and try to lower it as much as you can. We strongly recommend you to start with a rough 20% of the original price, and - trust us, you will end up getting some items at 70-75% of the original price.
And, don't forget - Indonesians love bargaining. So, don't feel bad when doing that. After all, it's only part of their culture, and they will enjoy it as much as you and your pocket will do. So, let's dive a little further into the market.
Desa Visesa Ubud - A Holiday Experience like nowhere else!
To make the most of your holidays on the island of the gods and further upgrade your shopping experience there, you need to pick a hotel carefully. Bali is blessed with many wonderful hotels and resorts with luxurious facilities and services, among of which one managed to stood out during our hotel research, and its name was Visesa Desa Ubud Bali, a place where ancient traditions and practices are combined with luxury conveniences and comforts of a modern, luxury resort.

The resort is home to a wonderful assortment of suites and villas, all characterized for their spaciousness, cleanliness, and superb design that blends modern and traditional almost seamlessly. Among the rooms, the One Bedroom Pool Villa surely stands out for its wonderful terrace, luxurious private pool, and the whooping 124 sqm that it spreads through. The rain shower is a particularly popular facility as well.
Desa Visesa Ubud will also take care of your dining in Bali, as it's home to four wonderful restaurants, each of them serving a different side of Balinese cuisine, from gourmet to traditional. The hotel's sumptuous breakfast, however, will become your most anticipated meal as it includes a wide diversity of local and international delicacies.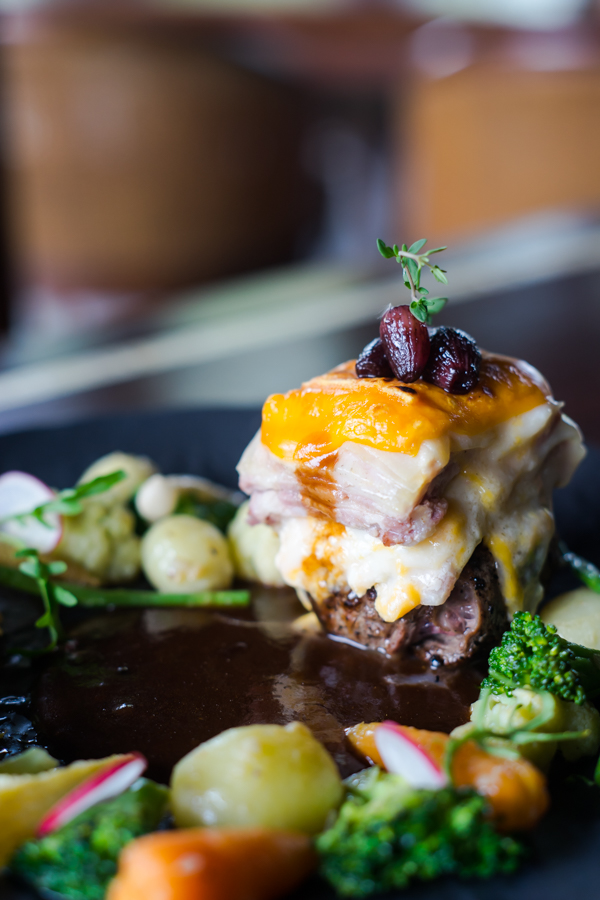 Last but not least, you can't visit Indonesia and Bali and not try a massage. The hotel is home to one of the best spa in Indonesia, so feel free to try as many massages and therapies as you want - they are all equally relaxing and tranquilizing. If you are desperate for some relaxation in your life, then we strongly recommend one of the New Retreat programs, which can last up to 5 days.
So, we think that it's clear why Desa Visesa Ubud is one of the top hotel picks in Bali. And, don't forget - book directly to the hotel's booking engine to receive the best rate and an extra premium service during your stay in this amazing hotel!
The Opening Hours & Basic Information of Ubud Traditional Art Market
Ubud Traditional Art Market, also known as 'Pasar Seni' Ubud, is located near Puri Saren Royal Ubud, at Jalan Raya Ubud Street. It's in the center of Ubud Town, so it's easily accessible. It's open daily from 08:00 to 18:00, while some of its stalls stay open until late at night.
It is divided into two sections, the main market found at the western block, and the traditional market found at the eastern block. At the western block, you will mainly find groceries and other sort of necessities, while at the eastern block you will also find souvenirs and other momentos to take back home.

Keep in mind that it's the most popular market in Bali, so it gets quite hectic in the afternoon. We highly recommend you visit it around 9 am, just before the tourist rush begins (usually at 10 am).
The Highlights of Ubud Traditional Art Market
Photo Credits: Armini Bali Tour
Ubud Traditional Art Market is the best place to hit for all sorts of souvenirs and momentos. Most of the items sold on this market are Balinese, some of which are found nowhere else. There are also numerous unique items, handcrafted by locals, and they can be purchased at ridiculous prices (of course, only after a proper bargain).
The items that you are going to find on this market are crafted in the nearby villages of Pengosekan, Tegallalang, Payangan and Peliatan, so they are completely handcrafted by locals. Its central location opposite to the royal palace and in the center among Bali's art producing villages make it the perfect place to shop handicrafts and souvenirs.
This market is widely known for its high quality of products, while of the products that you will find are beach clothes and shirts, ikat woven skirts, Balinese-style paintings, woodcarvings, woven baskets, bohemians skirts, Moroccan-style oil lamps, and more. In general, there is something for everyone in this market!